Orpheum Theatre Seating Chart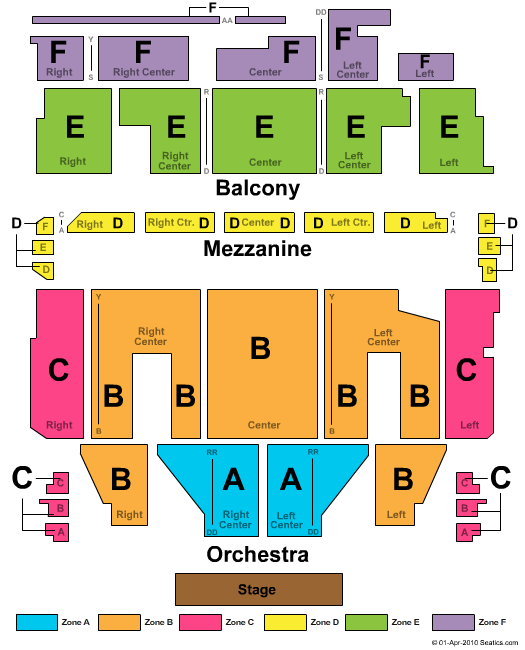 The Orpheum Theater's Slosburg Hall is a magnificent proscenium theater, with a capacity for 2,600 patrons. The interior architecture is reminiscent of the French Renaissance. Seating is spread across 5 floors: The Orchestral floor, the Grand Tier, The Balcony, the Gallery, and the special Boxes. Patrons have the option of immersing themselves in the sound of the orchestra on the ground level, or choosing an elevated vantage point position to catch all the action onstage.
Rows and seats in the Slosburg Hall are clearly labelled and easy to navigate. If you experience any difficulty finding your seat, steward staff will be on hand to assist you. Please do not try to change your pre-assigned seat on the day of the performance, as doing so will cause confusion amongst other audience members. Once seated, please remain so throughout the duration of the performance. If you have to leave for any reason, please do so as considerately and quietly as possible.