Orpheum Theatre | Omaha, Nebraska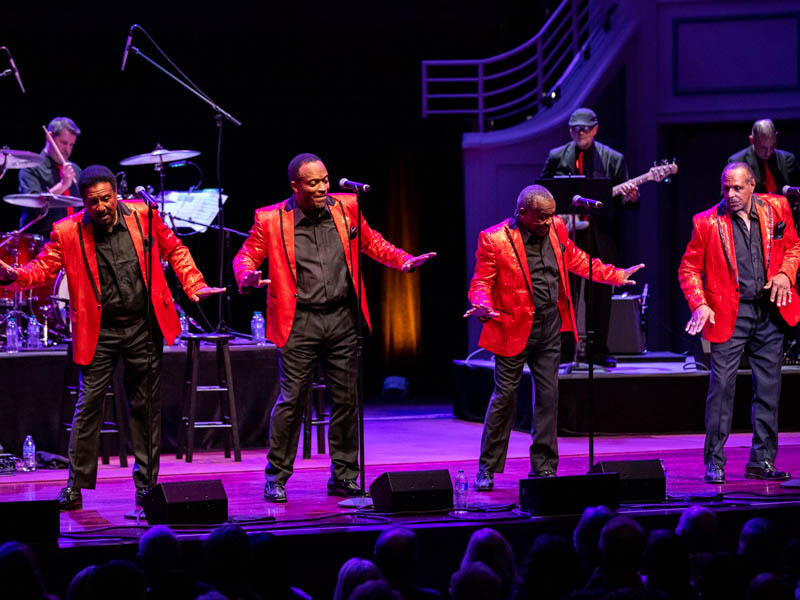 It's not just a show for old-timers but a spectacle for all ages! This fall, a groundbreaking live event is taking over Omaha for an early festive showdown! It's a spectacular night out serenaded by legends, and we are not ready! On Monday, 13th November 2023, A Motown Christmas is set to light up Omaha's Orpheum Theater! This highly-anticipated show features a world-class assembly of iconic and world-class vocal performers comprising members of the Temptations, The Contours, and The Miracles will deliver the iconic Christmas classic plus hits that took over the world during the '60s and '70s. Attendees can anticipate exemplary performances and danceable tunes, and many more! These artists' legacies live on and continue to entertain music fans across the world! If you loved the Motown era, you'd surely have a fantastic night at the Orpheum Theatre in Omaha on Monday, 13th November 2023! Score tickets to A Motown Christmas by securing your tickets now!
Get your groove on this fall by catching an early holiday-themed show featuring immensely talented and seasoned performers! A Mowtown Christmas is set to highlight the exemplary works of Motown artists. The highly-anticipated concert will showcase incredible vocal talents who will perform some of the most iconic hits, plus Yuletide carols with R&B twists. On Monday, 13th November 2023, A Motown Christmas line-up will bring the members of legendary Motown outfits, such as the Temptations, The Contours, and The Miracles.
Get ready for hits from Gladys Knight, Stevie Wonder, Smokey Robinsons, and more, as vocal talents deliver their music with an excellent rhythm section. Fans can look forward to old-school souls and fantastic R&B staples, plus remarkable harmonies! Moreover, in true Motown fashion, the show is also set to showcase some captivating costumes and incredible choreographies. It's anticipated to be the most talked-about event of the season and for good reason! This show is designed to lift your mood and excite you for the upcoming holiday season. You will greet the Christmas and New Year spectacles with a smile!
The Temptations are a vocal group known for their massively successful hits, like "Just My Imagination," "Papa Was a Rollin' Stone," "Treat Her Like a Lady," "I Can't Get Next To You," and countless more. The group has earned several Grammy Awards and released several 18 number 1 singles. Referred by many magazines as one of the greatest artists of all time, The Temptations are one of the most popular groups to emerge from the Motown era. They sold over 20 million albums worldwide.
Rock and roll, R&B, and soul would not be where it is today without the influence of The Miracles. The now-defunct group was one of the most celebrated soul supergroups of all time. They released several smash hits, from "You've Really Got a Hold On Me," "The Tracks of My Tears," "Shop Around," "Going to a Go-Go," and many more.
Another legendary group, The Contour, remains active and continues to tour the world. They are most known for their iconic hits, "Do You Love Me," "Just A Little Misunderstanding," and "First I Look at the Purse," among others.
See the members of these legendary groups belt out incredible hits and R&B-renditions of Christmas songs during A Motown Christmas, happening at the Orpheum Theater - Omaha on Monday, 13th November 2023! Tickets are now up for grabs!