Orpheum Theatre | Omaha, Nebraska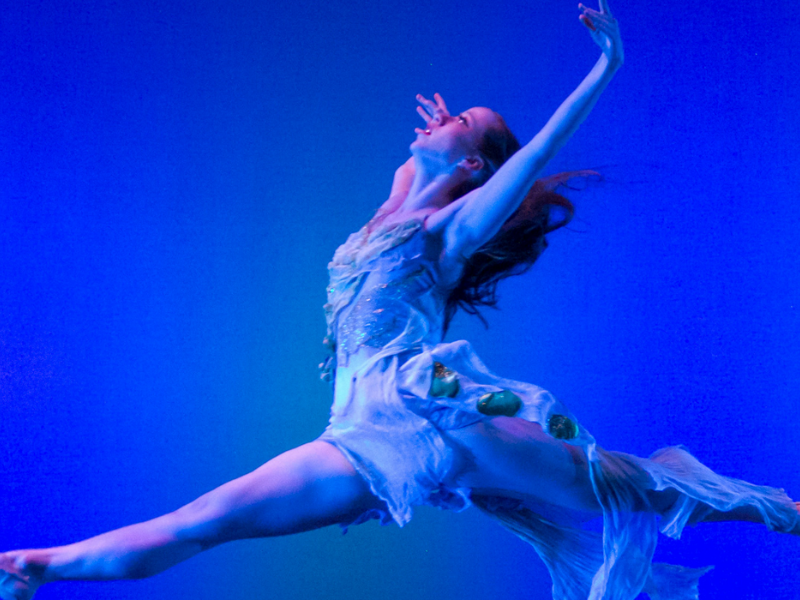 Get ready to experience the timeless classic - Cinderella - as told by the marvelous dancers of the American Midwest Ballet! The company will premiere their rendition of Cinderella in their upcoming 14th season. Read more below to learn everything about American Midwest Ballet: Cinderella.
American Midwest Ballet will stop in Omaha, Nebraska, to debut this exciting new production, and you all must come to see it! Join the world premiere of the magical full-length story ballet, Cinderella. With brilliant dancing, rich costumes, and spectacular settings, this is undoubtedly a show you will never forget. Catch American Midwest Ballet: Cinderella live at the Orpheum Theater - Omaha on Sunday, the 12th of May, 2024.
Tickets to American Midwest Ballet: Cinderella at the Orpheum Theater - Omaha are on sale right now. If you wish to get your hands on tickets, secure them as early as now. Click 'GET TICKETS' before the show sells out!
"There's charm, humor, and – of course – a little magic!" The American Midwest Ballet said about their upcoming premiere of Cinderella. It's a full-length story ballet that's sure to capture your hearts! With its timeless story, intricate dances, and dazzling costumes, American Midwest Ballet: Cinderella is a production to look out for.
American Midwest Ballet is most known for its annual production of The Nutcracker. They have performed it alongside local students for 14 seasons straight! They are a dance company from Iowa whose mission is to "inspire people through dance programs of the highest quality: breathtaking performances, enriching education, and uplifting community engagement." The company was founded on the premise that dancing is for everyone, and in order to inspire people from all walks of life, they have partnered with more than 100 schools and 30 community organizations.
Year after year, American Midwest Ballet puts on shows like never before. The extreme hard work they put into every dancers' talent is unmatched, and their individualities shine on stage. As a group, they flow beautifully together in every masterpiece they perform. On its 14th season, they are making a world premiere of Cinderella. Once again, the dance is choreographed by Erika Overturff.
Erika Overturff is both the founder and CEO of American Midwest Ballet. The company benefits the community with an exciting assortment of professional dance performances and a strong dedication to cultural education and community participation under her direction. As a choreographer, she has received critical praise for her work. Adding to this, she was named a recipient of the Midlands Business Journal's 40 Under 40 Awards, honoring area entrepreneurs, executives, and professionals.
Cinderella by the American Midwest Ballet is a magical show you wouldn't want to miss. Erika Overturff summons all the artistry of classical ballet – complete with brilliant dancing, spectacular settings, and rich costuming. Everything about this makes it an unmissable spectacular! When they perform in their hometown for two days, you should be sure to witness the performance. They will be live at the 11th and 12th of May, 2023!
Tickets to American Midwest Ballet: Cinderella are on sale right now. If you're interested in seeing the show, you must secure your tickets as early as now! This marvelous performance will be held in an intimate setting, and seats are very limited. Go ahead and click 'GET TICKETS' right now before it's too late!