Orpheum Theatre | Omaha, Nebraska
Looking for the perfect show to kick off the holidays for the entire family? Look no more as the American Midwest Ballet company brings one of the most celebrated ballet shows to Orpheum Theatre this December 3. The sensational touring ballet ensemble will stop at the iconic Omaha, Nebraska, venue to give life to a story we all love: The Nutcracker. Step into a simpler time filled with sweet dreams and be enthralled and bedazzled by the world-class performance of the American Midwest Ballet. Grab your tickets for the show, and let Nutcracker remind you that imagination is powerful and worth cherishing. The holiday season may not be here any time soon, but it's better to book your tickets as early as today. Click the "Get Tickets" now link to reserve the best seats in the venue.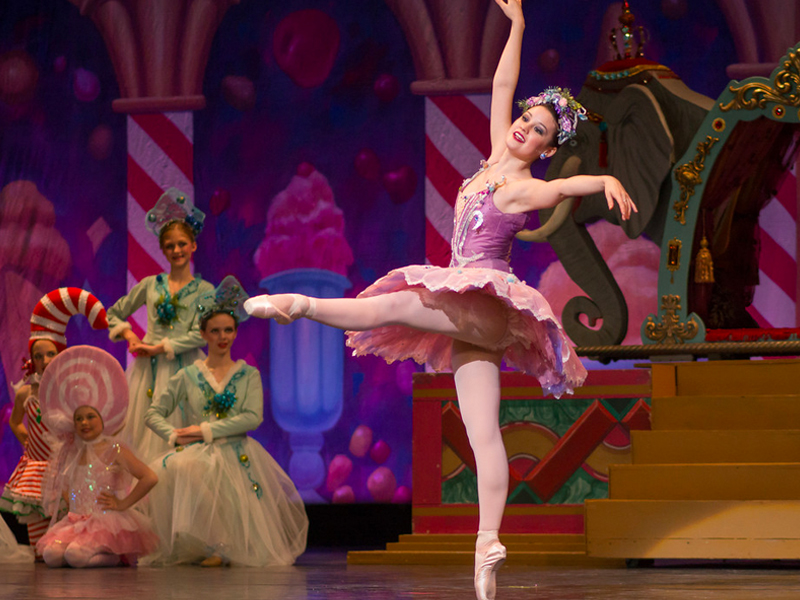 "The Nutcracker" is a staple production of all ballet companies. It is the most famous ballet show and has become a Christmas tradition. This ballet show is known for its warmth and the Christmas feels it gives. "It's the ballet's ability to reach out and touch a part of you that triggers a warm holiday memory — that's The Nutcracker," says Stephanie Talmadge, a former ballet dancer.
Its popularity started after "The Nutcracker" was reworked by George Balanchine in 1954 for the New York City Ballet. His version elevated the production to become a beloved ballet classic. However, not all productions followed his rework and made their own or followed other versions.
Based on the story of E.T.A. Hoffman's "The Nutcracker and the Mouse King," the plot follows the adventures of Clara as the Nutcracker gifted to her comes to life. Later in the show, the Nutcracker turns into a Prince and takes Clara on a magical tale.
One of the best productions of "The Nutcracker" is from the American Midwest Ballet. The company performs it annually, featuring its student dancers. In this year's season, the company will bring "The Nutcracker" to Orpheum Theater in Omaha, Nebraska, on Saturday, December 3. To see this live, reserve tickets now!