Orpheum Theatre | Omaha, Nebraska
This December, Omaha's Orpheum Theatre presents the premier ballet company, American Midwest Ballet, on stage! The region's top-tier ballet company will be performing their version of the Nutcracker on Sunday, 4th December 2022! If you're a fan of ballet, you should take this opportunity to witness American Midwest Ballet's plethora of highly-skilled dancers and beautiful choreographies. The show is part of the company's two-date spectacle at the Orpheum Theatre in Omaha. Prepare for visual splendor and an exquisite spectacle when you see American Midwest Ballet's The Nutcracker on Sunday, 4th December! Grab your tickets now before it's too late!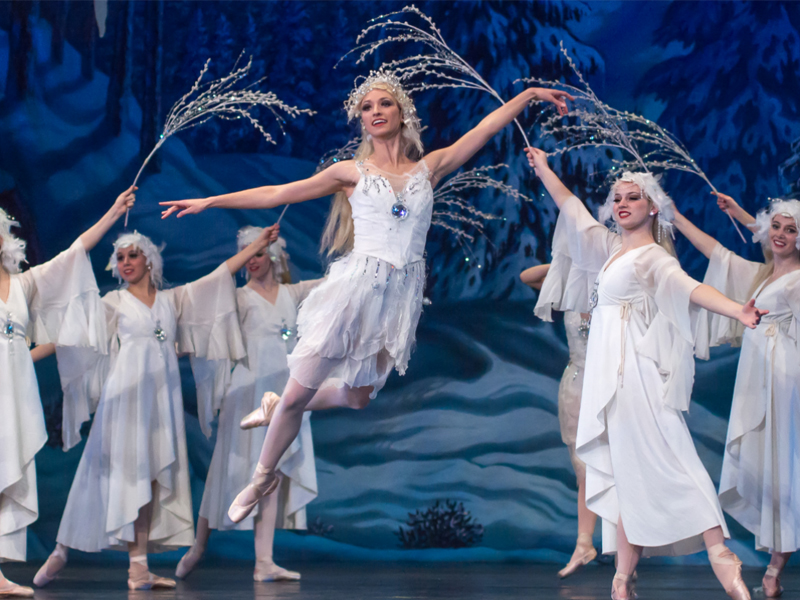 The Nutcracker is a famous ballet performance featuring the fantastic music of legendary composer Pyotr Ilyich Tchaikovsky. The two-act ballet show was initially choreographed by Marius Petipa and Lev Ivanov. Since its original production in 1892, The Nutcracker has been covered by thousands of subsequent presentations. The Nutcracker has been known to have alternate endings depending on the production's direction. Choreographies have also been altered, refined, or completely changed.
In American Midwest Ballet's version of The Nutcracker, guests can expect a fresh, lively, and versatile performance by the company's Polish ensemble of student dancers. These highly-skilled individuals went through a rigorous auditioning process from across the metro.
American Midwest Ballet was founded by Erika Overturff. The company has training students and delivers top-tier ballet performances to guests in Nebraska, Iowa, and more. The company's mission is to provide culturally-rich programs to the city and beyond through the art of dance. For several years now, American Midwest Ballet has been presenting high-quality performances, inspiring and training students, and providing enrichment to the community.
On Sunday 4th, December 2022, American Midwest Ballet will hold its fourth Nutcracker production for the season at the Orpheum Theatre in Omaha. Since 1926, the 2,600-seater venue has been home to Omaha's top entertainment, such as Broadway shows and concerts. In recent years, the theater underwent millions of dollars worth of major renovation to update its look and facilities. The theater is now a state-of-the-art destination boasting top-tier facilities for an optimal entertainment experience.
Experience top-quality entertainment at the Orpheum Theater in Omaha by scoring tickets to see American Midwest Ballet's production of The Nutcracker! Tickets are now available!