Orpheum Theatre | Omaha, Nebraska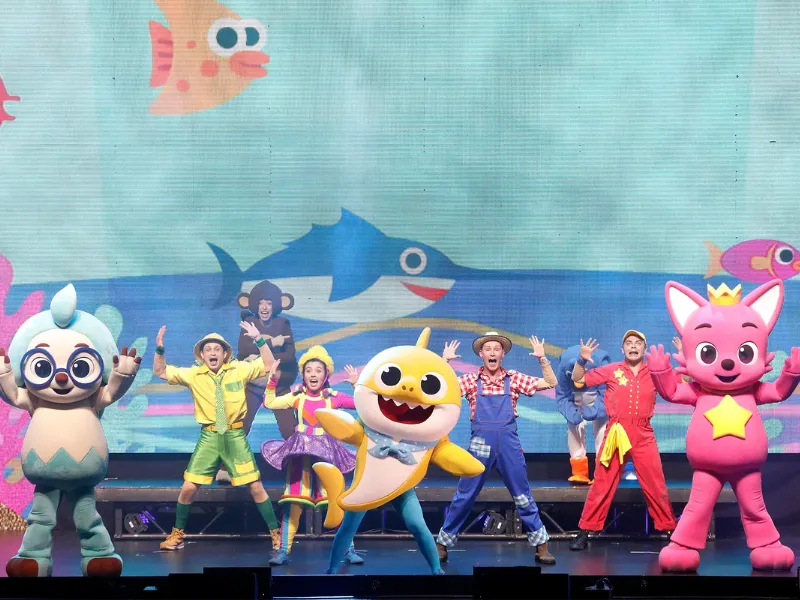 Baby Shark's Big Broadwave Tour is on its way to Omaha! Cast your lines and watch Baby Shark Live! as it docks at the Orpheum Theater - Omaha on Saturday, February 24th! Presented by Pinkfong and Round Room Live, the 90-minute production is a live show inspired by the popular children's song, dance craze, and viral YouTube video. Meet Baby and all his incredible fishy friends on this undersea journey brimming with oceans of excitement! To save the day, everyone is encouraged to dive into action as they enjoy new music, great company, and tidal waves of surprises waiting ahead. Swim with us upstream towards the Orpheum Theater stage, and join the whole gang at this premium destination for fun-filled interactive events. With outstanding acoustics and superb sightlines, this venue just keeps getting better. Let's Doo-Doo-Doo-Doo-Doo-Doo this, kids! Reserve your seats as soon as possible by clicking the "Get Tickets" link above!
The splash hit Baby Shark Live! is on its way to the Orpheum Theater - Omaha on Saturday, February 24th!
Originally written by Eren Newton, "Baby Shark" is a campfire song released in the late 90s. In 2015, South Korean educational company Pinkfong released their own version of the song, which became an instant hit. Following this, the English version gave birth to the "Baby Shark Dance" craze published on YouTube, which currently holds a record-breaking 4.6 billion views.
The production follows our favorite Baby Shark and his group of friends as they attempt to reunite on stage. Despite simultaneous efforts from both parties, the group unfortunately struggles to find each other. Throughout the show, all these characters face several challenges along the way, keeping audiences on the edge of their seats with suspense.
"The show is clearly geared toward children but has some enjoyable aspects even for older viewers. It is easy to appreciate the amount of work they put into it and that it isn't just the song "Baby Shark" on repeat for 80 minutes. Everyone involved in the making of "Baby Shark Live" genuinely put effort into it. If I had a kid, I would not mind taking them to see it," The Daily Beacon shares.
To assist in making your experience the best it can be, the official website has provided important accessibility information about the show. For youngsters with sensitive ears, take note that Baby Shark's Big Broadwave Tour has a sound level of 90 dB, with the occasional peak at 100 dB. Special Effects include theatrical lighting that may shine into the audience and a confetti cannon used in the finale of each performance.
Additionally, the Fintastic Photo Op is also available as a ticket upgrade, allowing guests to snap photos with Baby Shark and all their friends! This mini-program will begin an hour before the show and will end 30 minutes before the curtain. As a bonus, this pre-show experience will also include an exclusive giveaway for each child while giving guests the time to purchase merchandise before the general public.
Welcome to the Orpheum Theater - Omaha, a world-class auditorium renowned for hosting the best artists, broadway shows, and live concert events that visit the area. Land at this engaging venue to catch Baby Shark Live! on Saturday, February 24th! Purchase your tickets before they swim away!