Orpheum Theatre | Omaha, Nebraska
Bert "The Machine" Kreischer's hilarious comedic machinations will make their way to Orpheum Theater Omaha this Thursday, November 17, to give comedy fans an unapologetic night of uproarious comedy. Catch the 49-year-old comedian –– with or without a shirt on –– in a stand-up comedy show filled with rants, funny commentaries, and rib-tickling stage antics. If you want to add a dash of laughter to your dull Thursday night, this is the show for you. Let Kreischer's shameless brand of comedy take all your stresses and problems away! Grab your tickets for Bert Kreischer's stand-up comedy special in an evening of genuine fun and absurdity. You won't regret it!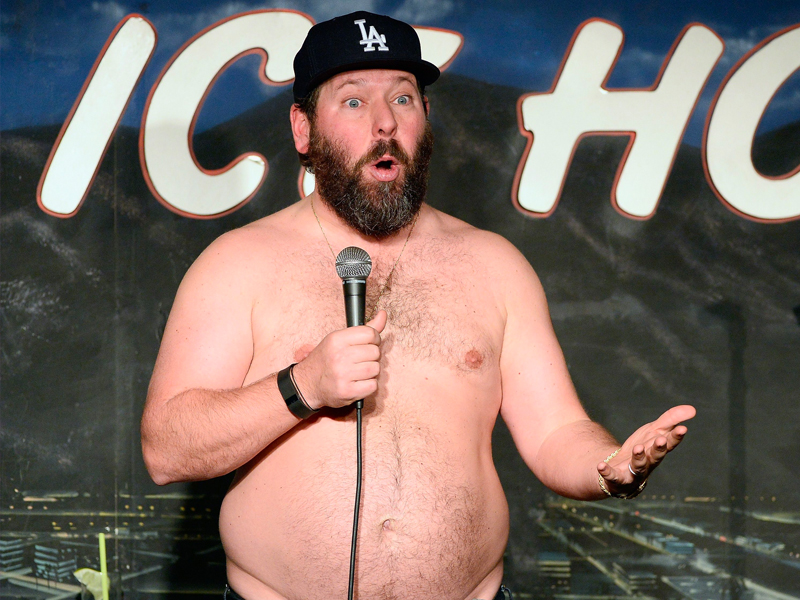 Nicknamed "The Machine," Bert Kreischer is an American stand-up comedian whose popularity skyrocketed after a six-page Rolling Stone piece titled "Bert Kreischer: The Undergraduate" was written about him. The article made him a famous personality while he was still attending Florida State University, and it served as an inspiration for the 2002 film National Lampoon's Van Wilder. The Florida native capitalized on this newfound popularity as "the top partyer at the Number One Party School in the country." As a result, he successfully conquered the stand-up comedy circuit in the early 2000s.
In 2004, he released his first comedy special titled "National Lampoon Live: New Faces – Volume 2." This was followed by "Comfortably Dumb," which was produced by Showtime in 2009. He also penetrated Comedy Central and went on to have his own comedy special released in 2015 dubbed "This Is Not Happening." A few years later, Kreischer would eventually get his own Netflix comedy specials –– two of them, "Secret Time" in 2018 and "Hey Big Boy" in 2020.
Moreover, "The Berty Boy Tour Relapse," a continuation of the comedian's tour from 2021, will take place this year. The Orpheum Theatre in Omaha, Nebraska, is one of the venues at which the 49-year-old comedian will stop. Catch The Machine this November 17 and laugh at his hilariousness. Get your tickets now, before they run out. Hit this site's "Get Tickets" link for a fast and safe transaction.