Orpheum Theatre | Omaha, Nebraska
You can lift your spirits this fall by enjoying incredible jokes and punchlines! You can experience this amazing entertainment when you see Bill Maher perform his latest stand-up comedy set at the Orpheum Theatre – Omaha! The sensational comedian, known for his satirical material and politically charged wit, is extending his highly-acclaimed tour all throughout 2023! On Sunday 8th, October 2023, fans can anticipate the Emmy-Award-winning performer to deliver never-heard-before jokes and hilarious anecdotes! If you're in the mood for great live comedy, you better score your tickets now and see Bill Maher light up the Orpheum Theatre Omaha this fall!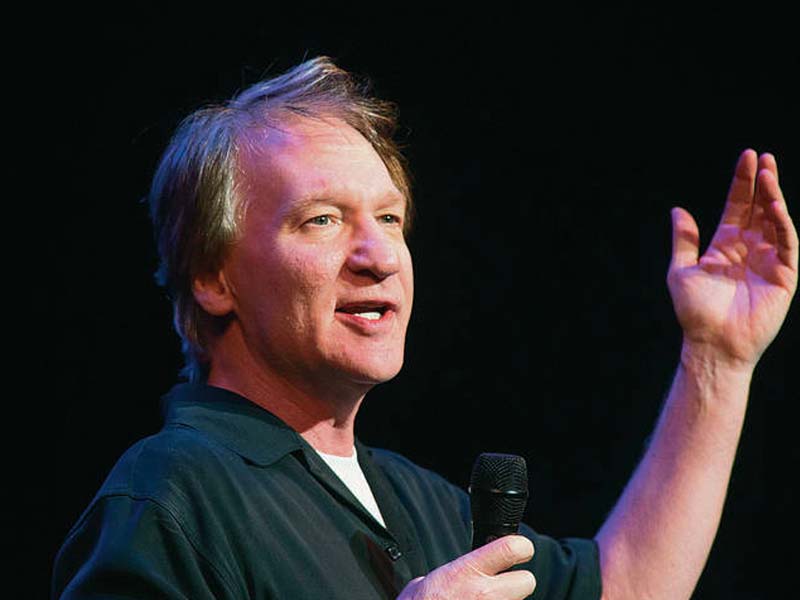 Bill Maher is the jack of all trades when it comes to entertainment. The actor, comedian, host, and author made a phenomenal breakthrough on TV while hosting the highly-acclaimed political satire program, Politically Incorrect. The show, which ran on Comedy Central from 1993 to 2002, delivered Maher several accolades, including an Emmy Award. After the show wrapped, Maher moved on to host HBO's Real Time with Bill Maher. The hour-long political comedy talk show has aired since 2003, earning Maher six Writer's Guild Awards and ten Primetime Emmy nominations.
Aside from his talk shows, Maher has appeared on other networks, such as CNN, Fox News, and MSNBC. His political commentary was also welcomed by other programs like The Rachel Maddow Show, Countdown with Keith Olbermann, Larry King Live, and Hardball with Chirs Matthews.
Besides broadcasting, Maher is also an exemplary stand-up comedian. In 1995, Maher released his first stand-up special, Stuff that Struck Me Funny. The phenomenal debut was followed by another special, The Golden Goose Special, released two years later. He dropped several more specials in the following years, like Be More Cynical, I'm Swiss, The Decider, But I'm not Wrong, and more. In 2004, Maher received his first Grammy nomination for Best Spoken World Album for his audiobook, When You Ride Alone You Ride with Bin Laden. Three years later, he received another nomination for New Rules: Polite Musings from a Timid Observer.
Score tickets now to see the hilarious show featuring the one and only Bill Maher at the Orpheum Theater – Omaha!