Orpheum Theatre | Omaha, Nebraska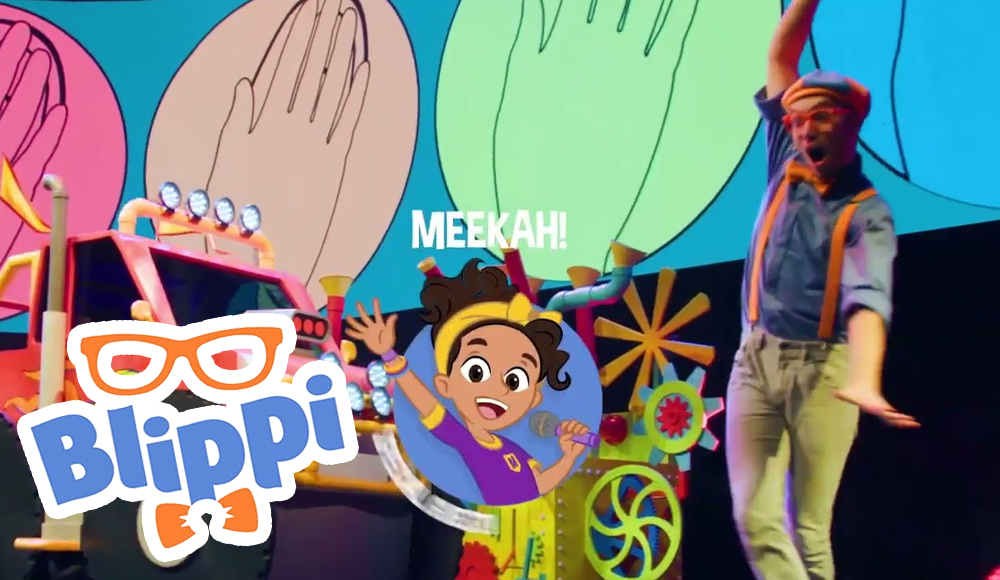 It's Blippi! Known as the kiddos' best friend for ultimate curiosity and exploring museums, theme parks, and firetruck garages, the quirky lad is taking everyone on a wonderful adventure at his newest Blippi The Wonderful World Tour. Inviting everyone to sing, dance, learn, and have fun on an action-packed day, he's bringing over a special guest - Meekah! Together, they're bringing the kids on a day of monster trucks, excavators, and garbage trucks galore. Parents, even you're set to shake your wiggles out. Blippi's Wonderful World is coming to you live on stage at Orpheum Theater - Omaha on Sunday, April 14th. Played by a professional stage performer who brings Blippi off of your TV and iPad screens, it's endless adventures for everyone. With a special guest up and about, the kiddos' are in to learn new things, have fun, and make new friends along the way. It's the perfect chance for the whole fam bam to bond over what brings the kids some learning fun. Book those tickets now!
The quirky lad with an orange hat and a pair of spectacles is taking his wonderful world back to the stage! Known for taking the kiddos to see museums, bus depots, theme parks, monster trucks, excavators, garbage trucks, and many more, Blippi is definitely one of your child's first teachers and best friends. He might be the reason they're glued to your TV or iPad screens, but they're surely learning a heck ton of new things. As a new year comes up and about, he's taking The Wonderful World Tour for an extended run.
Exploring what makes cities special, he's bringing along a special guest, Meekah! It's definitely 'gonna be a day full of singing, dancing, laughing, and learning a thing or two about those amazing excavators. "With new music, characters, monster trucks, and even the Blippi mobile, we're thrilled to bring Blippi to even more kids and families around the world in a brand new show," Stephen Shaw of Round Room Live shared.
Over the course of lockdowns and the global pandemic, Blippi took children around the globe on virtual tours in museums, theme parks, firetruck stations, bus depots, garbage trucks, monster trucks, and so much more, amassing millions of little fans worldwide. To date, his YouTube channel has over 18 million subscribers, with every video amassing hundreds of thousands and even millions of views. They're probably all iPad kids, but they're surely learning a ton of new things.
"It's very special to witness the love that our fans have for Blippi and his buddies, and the joy this beloved character brings to families around the world," shared Susan Vargo from Moonbug Entertainment.
Amidst the world's hustle and bustle, Blippi's kept your children company, teaching them how to count, recite the alphabet, and a bunch of new words along the way. The Blippi Live experience aims to bring families and kids closer, bonding over their virtual best friend hosting a live adventure.
"Our live experiences bring families together to make memories that will last a lifetime. With Blippi: The Wonderful World Tour fans can expect catchy music, lots of dancing and a whole lot of fun!"
Promising new adventures and memories to cherish, all the fun awaits at Blippi: The Wonderful World Tour. Make sure to secure the whole fam a row of seats by booking your tickets now!