Orpheum Theatre - Omaha | ,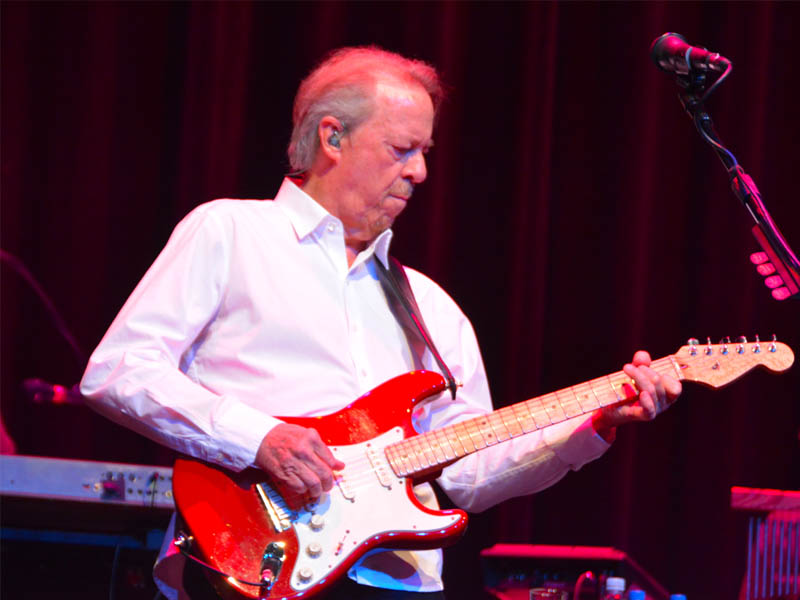 This 2023, classic rock icon Boz Scaggs is bringing his highly-acclaimed live show across North America! The multiple-city run kicked off earlier this spring and was initially scheduled to cover only 18 major cities. But due to public demand, Scaggs will add several more dates, and his initial spring run is now a full-on summer tour! Fans can take a walk down memory lane as the Grammy Award-winning blues rock legend deliver his most sensational hits, such as "Heart of Mine," "Lowdown," "Lido Shuffle," "What Can I Say," and "Sierra." Aside from older hits, fans can also expect Scaggs to bust out tracks from his latest chart-performing albums, such as Memphis, A Fool to Care, and Out of the Blues! On Saturday, 29th July 2023, the tour makes its way to Omaha, where Scaggs will conquer the iconic Orpheum Theater for one night! If you don't want to miss this once-in-a-lifetime opportunity, you better hurry and score tickets now!
So here's the lowdown. Boz Scaggs is one of the most prominent solo singer-songwriters to have emerged in the '60s, and he remains a prolific force in rock and roll today. The former Steve Miller Band member has come out with several iconic hits after leaving the band in 1969. That year, he dropped his highly-anticipated sophomore album, which performed moderately well on the Billboard 200 chart. However, by the mid-'70s, Scaggs began to find his momentum and rise up on the chart. In 1974, he released his sixth effort, Slow Dancer. The album sold over 500,000 copies in the U.S., earning Scaggs a coveted gold certification.
Things forever changed when he dropped his 1976 effort, Silk Degrees. Scaggs went from barely entering the top 100 of the Billboard 200 to number 2 on the chart with his seventh album. The career-defining effort found incredible commercial success due to his megahit, "Lowdown." The song peaked at number 3 on the Billboard Hot 100 and number 2 in Canada. To this day, the single is his highest-charting song to date. "Lowdown" was followed by two more incredible hits, "What Can I Say" and "Lido Shuffle." The personnel in this critically-acclaimed effort were carefully selected by Scaggs. The esteemed musicians, including David Piach, Jeff Porcaro, and David Hungate, became a solid group and later went on tour together as Scaggs' official band.
The following year, the success of his seventh album, Silk Degrees, earned him several Grammy nominations and a Grammy win. The album was nominated for Album of the Year and Best Pop Vocal Performance Male. Meanwhile, "Lowdown" was nominated for Best R&B Vocal Performance and Best Rhythm & Blues Song, which we won. Silk Degrees became Scaggs' best-selling album in the U.S. after five million copies were sold.
After the incredible success of his 1976 album, Scaggs continued to release new music every few years. During the '80s, he took an eight-year break from studio recording from 1980 to 1987. In 1988, he dropped his tenth studio album, Other Roads. It took him several more years before coming out with Some Change in 1994.
In 2018, Scaggs released his latest effort, Out of the Blues. The critically-acclaimed album contains songs written by Scaggs and other notable songwriters, such as Jack Walroth, Neil Young, Jimmy and Manny Reed, and more.
See the legendary singer-songwriter rock out like 1975 at the Orpheum Theater - Omaha! Tickets are now up for grabs!