Orpheum Theatre | Omaha, Nebraska
The year 2020 is but a new chapter we're bound to write in our lives. Beloved country superstar, Brett Young, will do the same, showcasing new as well as classic hits he has written and recorded, by embarking on his brand spanking tour dubbed as "Chapters". This tour will take him to several concert stages throughout the county, including this highly-anticipated concert at the Orpheum Theater – Omaha on Thursday 27th February 2020. Stories weaved on earnest lyrics, country-pop melodies, and his raspy yet sultry singing make this a very interesting chapter that will make you keep coming back for more. But first, score those tickets! High-demand tickets are out, but you could quickly get them here on this website with a few easy clicks on the 'buy tickets' button. Book your tickets now!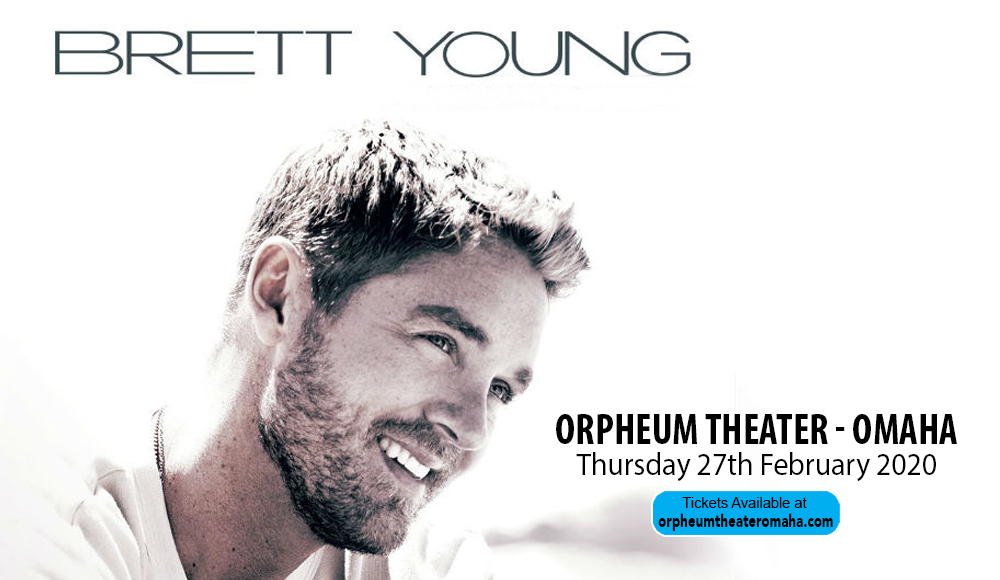 Brett Young's music career path is composed of 'chapters' that tell of life-changing events in his life that seemed like pieces of a puzzle coming together. As a young high school student who active in his church's music ministry, Brett was picked to stand-in for an absent leader of the band during a Christian worship meeting. Brett was also an excellent baseball player then that got him a college scholarship by being part of the varsity team. However, a serious injury shattered his pro-baseball-career-dreams. And since then, he returned to singing and songwriting and journeyed on to "Caliville". A term he coined, combining California and Nashville, signify the idea of moving on and pursuing his music dream.
And with that Young has been living that dream. He debuted with the single "Sleep Without You," quickly followed by "In Case You Didn't Know," which became the launchpad that propelled him to mainstream country music. Both singles perched atop three on country airplay charts. His first studio album, was certified Platinum while his follow-up album, "Ticket to LA", peaked at No. 1 on the US Country charts. He has received nominations by the Billboard Music Awards, CMT Music Awards, Country Music Association Awards and Teen Choice Awards. He managed to clinch the Academy of Country Music Awards New Male Vocalist of the Year for 2018.
Brett Young has headlined various county and state fairs, and major concert tour. His latest being is the Chapters Tour this 2020. "I'm so excited about The Chapters Tour for so many reasons," Young said in a press release. "Being in a position to continue to headline even bigger shows is an honor and humbling, and I can't wait to show our fans what we've been working on for them. They're definitely in for some surprises."
And boy you certainly love surprises, don't you?! Well, don't miss this one! Book your tickets now!