Orpheum Theatre | Omaha, Nebraska
This October, Latin comedy fans in Omaha have something exciting coming along – two of Mexico's sensational TV presenters, Adal Ramones and Adrian Uribe, are coming to town! These accomplished personalities will join forces to bring Omaha an incredible and exciting all-Spanish entertainment experience at the Orpheum Theatre on Friday, 7th October 2022! This once-in-a-lifetime event will bring plenty of laughs thanks to the duo's hilarious social commentary and stories. If you love Latin stand-up comedy, you must hurry and grab your tickets now to see Adal Ramones and Adrian Uribe perform at the Orpheum Theatre in Omaha!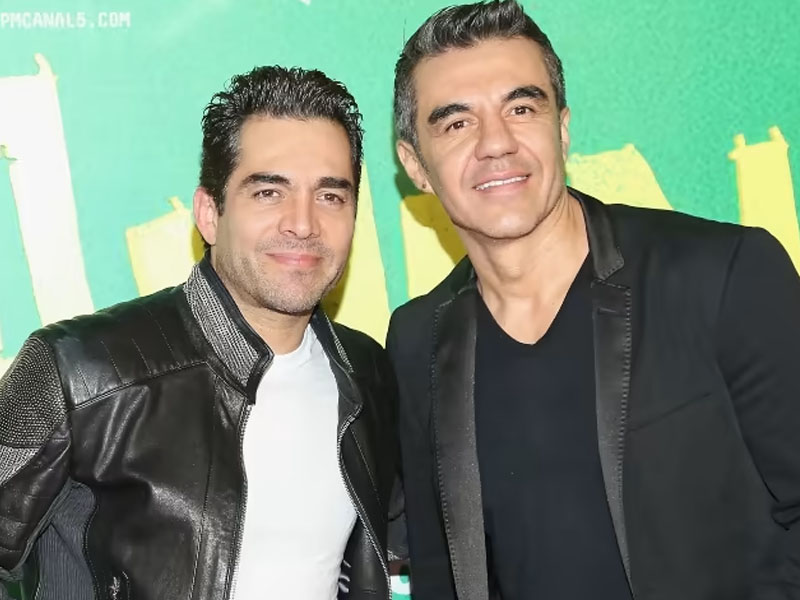 Adal Ramones and Adrian Uribe's show at the Orpheum Theatre – Omaha is part of the duo's extended trek in the U.S., the ChavoRucos Tour. This outing comes after the presenters wrapped up their successful spring and summer leg. Ramones and Uribe will add more dates this fall due to public demand!
Distinguished TV personality and comedian Adal Ramones is known for starring in the international hit TV show Otro Rollo. The variety show is broadcasted in 53 countries, including the U.S., making Andal one of the most internationally recognized Latin personalities. Originally from Monterrey, Nuevo Leon, Adal has established himself as Mexico's most in-demand TV host. His show has brought in international guests, including Sylvester Stallone, Will Smith, Ricky Martin, and Britney Spears. When he's not busy hosting shows, Adal also often appears in major films. Adal starred opposite famous actors Jesus Ochoa and Miguel Rodarte in the 2011 film Saving Private Perez. In 2014, he rocked the role of Malavassi in Maikol Yordan de viaje perdido. Besides appearing in live-action cinema, Ramones also works as a voice actor. One of his latest projects includes Marcianos vs. Mexicanos, where he provided his voice for the lead character El Chacas.
Ramones' partner at the ChavoRucos Tour, Adrian Uribe, is also an esteemed TV personality, host, and comedian. He is famously known for starring El Vitor, Poncho Aurelio, and Carmelo in the sketchy comedy show La Hora Pico. One of his recent projects includes hosting the Mexican version of The Masked Singer, titled ¿Quién es la máscara? Apart from comedies, Uribe also starred in several telenovelas, including Alma de Hierro, Hermanos y detectives, Mi corazón es tuyo, and many more.
Score your tickets now to Chauvo Rocos Tour featuring Adal Ramones and Adrian Uribe at the Orpheum Theater – Omaha!