Orpheum Theatre | Omaha, Nebraska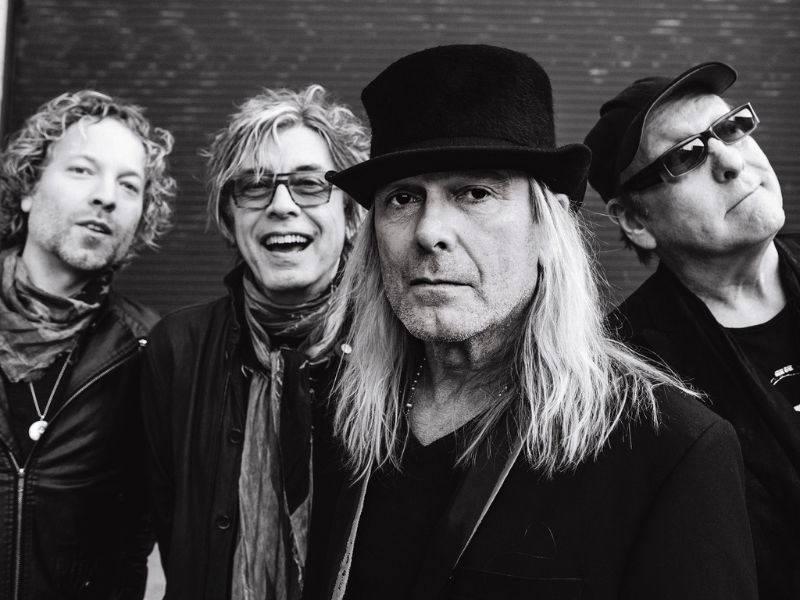 If you love rocking out to hit pop-rock tracks with amazing musicians that are known for their on-stage chemistry and natural talent and flair for live performances (as well as custom, one-of-a-kind guitars!) then Cheap Trick's 2023 headlining tour is one you NEED to be a part of! It is their first headlining tour since 2019, and they are ready to take to the stage on Tuesday the 3rd of October at the Orpheum Theater to give you the time of your life. Their hit tracks, such as 'The Flame' and 'Perfect Stranger' are best heard live, so grab your chance to hear them whilst you can. You're in luck as tickets are still available, so do not hesitate and secure yours right this second! Dates are limited and tickets are selling fast, so make sure you experience the only Cheap Trick you need in life and book without delay.
Cheap Trick have had a long, winding road to becoming one of the biggest rock bands in music but can now boast residency within the walls of the Rock and Roll Hall of Fame, hit tracks that are still loved and frequently covered and have recently strengthened their reputation with their latest studio release. They have also been cited as a great influence on several alternative and power pop artists, such as Green Day, Smashing Pumpkins and Nirvana, helping give life to a new genre of rock 'n' roll. Now, for 2023 Cheap Trick are headlining their own tour in the fall and are stoked to be coming to the Orpheum Theater, Omaha, on 10/03/2023. You can easily be there by booking your tickets now!
With their legendary setlists that have fans rocking out every time, Cheap Trick are the band to experience live. They deliver amazing shows, full of all the 'cheap tricks' of the music trade, and there's no better way to hear their most classic, hot songs as well as their latest material. Their show at the Orpheum Theater, Omaha, will to be an epic show, with the tantalizing promise of some of their most beloved hits, such as, 'Goodnight', 'I Know What I Want', 'Dream Police' and 'I Want You To Want Me', but also performances of their most current songs from their most recent studio release, 'In Another World'.
'In Another World' was released in 2021 with their run-up single, 'Light Up The Fire' paving the way for the amazing album. 'In Another World' hit the number #1 spot on the Billboard Rock Album Chart, proving the rockers have more to give.
So, for Cheap Trick's live headlining 2023 tour, what more could you want from the coolest rockers on the planet other than to rock out with them to their hit tracks and newest in-the-making- classic songs? Make sure you are there and do not miss out! All you need to do is click the link and book your tickets for the 3rd of October 2023 at the Orpheum Theater, Omaha, so do it now before your chance is gone!