Orpheum Theatre | Omaha, Nebraska
Ladies and Gentlemen, Roll up! Roll Up! The Cirque Mechanics has come to Orpheum Theater! Welcome, welcome to the 1930's one ring circus, The Cirque Mechanics is the most unique Circus in the World, come one and all, come and see the marvelous mechanical wonders of Chris Lashua, the astonishing acrobatics and a whole lot of clowning around! "The greatest contribution to the American circus since Cirque du Soleil". Cirque Mechanics at Orpheum Theater – Omaha on Tuesday 21st January 2020. Buy you tickets now and be sure not to miss out on the remarkable Cirque Mechanics.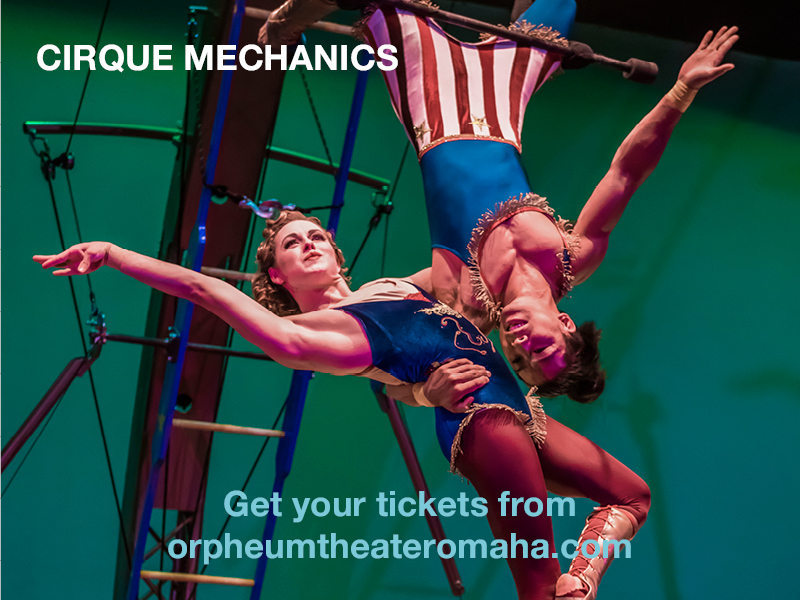 42ft – A Menagerie of Mechanical Marvels, the new North American touring show opening this fall. At the center of every circus we find a 42ft ring full of thrills, laughs and excitement. In 42ft – A Menagerie of Mechanical Marvels, the company dares us to leap into the circus ring to experience the endurance of this evolving art form. The shows' unique mechanical interpretation of the traditional and its story full of the reality and lore of the historic one-ring circus, create a welcoming place, much like a big top, where we can be amazed. The action in 42ft is displayed with theatricality and a modern sensibility, showcasing a galloping mechanical metal horse and a rotating tent frame for strongmen, acrobats and aerialists.
Arrive early for Preshow Playtime! This show includes family-friendly activities in the lobby starting one hour before the show.