Orpheum Theatre - Omaha | ,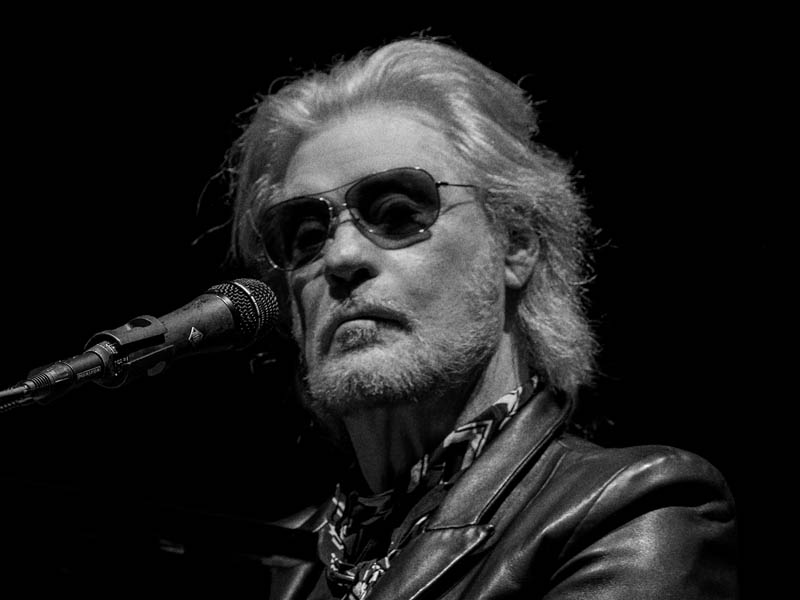 If you're in the mood for some excellent pop-rock music this summer, you should mark your calendar for a trip down to the Orpheum Theater in Omaha! The premier entertainment destination will host a night of exemplary music performed by the legendary singer-songwriter and music producer Daryl Hall! The illustrious Rock and Roll Hall of Famer, renowned as one-half of the award-winning pop-rock duo Hall & Oates, will embark on a limited spring/summer run across North America! On Tuesday, 15th August 2023, Daryl Hall will make a highly-coveted stop at Omaha's Orpheum Theatre, where he's set to deliver some incredible hits and fan favorites! Hall has been known to perform several Hall & Oates hits, such as "You Make My Dreams," "Wait For Me," "Everytime You Go Away," and "Sara Smile," as well as several covers! Apart from Hall, the show will also feature a groundbreaking performance by special guest Todd Rundgren! If you want to experience this incredible show featuring these legendary rockers, you better hurry and secure your tickets now!
Last year, Daryl Hall went on the road with Todd Rundgren. The pair performed numerous shows across North America and covered several major cities. Due to public demand, the tour has been extended to 16 more dates for the spring and summer of 2023. Hall's highly-anticipated tour came at a great time since fans have been yearning for Hall to hit the road once more. His last major tour was held in 2019 with John Oates. Due to the pandemic, Hall had a few appearances, including performing at online concerts for the Vetsaid in 2020 and the Oates Song Fest in 2021. Hall makes his phenomenal return this year and is ready to deliver some classic Hall & Oates staples.
The Philadelphia native is part of the legendary pop-rock duo Hall & Oates. Together, they took over the airwaves during the mid-'70s to late '80s with an incredible fusion of soul, rock and roll, and R&B. In 1973, their pair released their breakthrough hit, "She's Gone," which ranked at number 60 on the Billboard Hot 100. The song was spawned from their sophomore effort, The Abandoned Luncheonette, which also made its debut on the Billboard 200.
Three years later, Hall & Oates dropped their mega-hit, "Sara Smile." The single soared to number 4 on the Hot 100 and entered New Zealand and Canada charts. Stemmed from the pair's 1975 effort, Daryl Hall & John Oates, the song was later certified gold in the U.S. In the following years, the duo has consistently performed well on the Hot 100. In 1977, they topped the chart with "Rich Girl," a single off their 1976 album, Bigger Than Both of Us. Hall & Oates moved on to release 18 studio albums and 63 singles. The duo's five-decade career has resulted in over 40 million albums sold, five Grammy nominations, two American Music Awards, and three Billboard Music Awards. In 2014, Hall and Oates were inducted into the Rock and Roll Hall of Fame. In 1980, Hall released his debut solo album, Sacred Songs. Over the years while working with Oates, he has dropped a number of releases, including his latest effort Laughing Down Crying, released in 2011. Hall has also dropped several live albums, including the noteworthy Live from Daryl's House.
Singer-songwriter and multi-instrumentalist Todd Rundgren returns as Hall's special guest on this 2023 run. The acclaimed performer is known for his exemplary work with Utopia, Ringo Starr & His All-Starr Band. During the '70s and '80s, Rungdgren penned several top 40 hits, such as "Hello It's Me," "We Gotta Get You a Woman," "I Saw the Light," "Bang the Drum All Day," and "Can We Still Be Friends."
Catch Daryll Hall and Daryl's House Band with special guest Todd Rundgren at the Orpheum Theater - Omaha this summer! Tickets are now up for grabs, so hurry and score yours before it's too late!