Orpheum Theatre | Omaha, Nebraska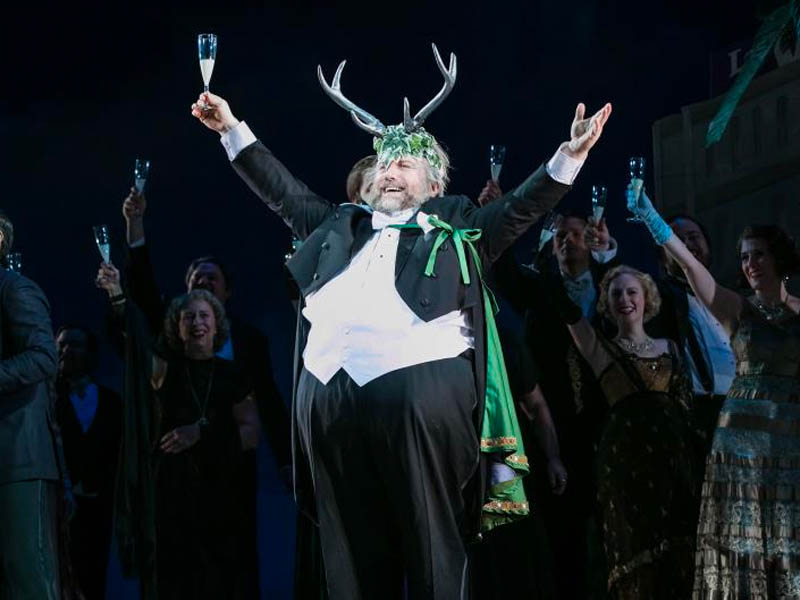 Not too long ago, the world premiere of the brand new opera El Ultimo Sueno De Frida Y Diego made headlines as one of the most anticipated Spanish-language opera productions! The title, which directly translates to "The Last Dream of Frida and Diego," is a thrilling masterpiece by composer Gabriela Lena Frank with libretto by Nilo Cruz! This spring of 2024, the highly acclaimed production by Opera Omaha will be making its way to Omaha, Nebraska, for a two-day run! Taking over the Orpheum Theatre - Omaha, El Ultimo Sueno De Frida Y Diego captivates the love story of famous muralist Diego Rivera and his wife, Frida Kahlo. Experience the wonders of everlasting love as El Ultimo Sueno De Frida Y Diego brings a wonderful aural and visual experience thanks to a stellar cast and an excellent creative team! If you want to see this amazing opera on Sunday, 5th May 2024, you better hurry and score your tickets now!
In this warm but also heartwrenching love story, the famous artist Diego Rivera only wants to do one thing before he dies – he wants to see his beloved deceased wife, Frida Khalo, once more. During Dia de los Muertos (The Day of the Dead), Frida and Diego's love soars through the painting - these incredible works provide viewers with a journey into their incredible passion and relationship. Grammy Award-winning artist Gabriela Lena Frank and Pulitzer Prize awardee Nilo Cruz bring the remarkable love story to life. Her tumultuous work remains some of today's most outstanding artworks, and director Lorena Maza wants to pay homage to her incredible life. "She painted her autobiography always. Her art was so personal. And I think the more personal, the more universal. She depicted herself completely as a woman, and also she had relationships with her own sex, and she was disabled. So she can represent the strength. She was never a victim. She dignified herself through her painting."
The opera is made possible by the cooperation with the San Francisco Opera, Forth Worth Opera, the Depauw University School of Music, and incredible support from the University of Texas Austin College of Fine Arts. The production by Opera Omaha brings in a group of amazing people. For starters, the esteemed director Maza brings this fantastic story to life. Meanwhile, conductor Ilyich Rivas will lead the grand symphony and provide the much-needed atmosphere to Frida and Diego's universe. Top it all off with a remarkable and talented cast comprising singers Stephanie Sanchez as Frida, Levi Hernandez as Diego, Laura Leon as Catarina, and Caesar Aguilar as Leonardo.
Of course, a world-class opera like El Ultimo Sueno De Frida Y Diego will need an equally outstanding venue to host such a fantastic extravaganza. The Orpheum Theatre in Omaha, Nebraska, is one of the city's premier and beloved concert and musical venues. The historic theater has a long-standing reputation for providing entertainment lovers with the ultimate experience. Attendees can look forward to the theater's excellent facilities, elegant ambiance, plush and comfortable seating, and top-tier light and sound experience.
Secure tickets to see El Ultimo Sueno De Frida Y Diego now by clicking on the Get Tickets link!