Orpheum Theatre | Omaha, Nebraska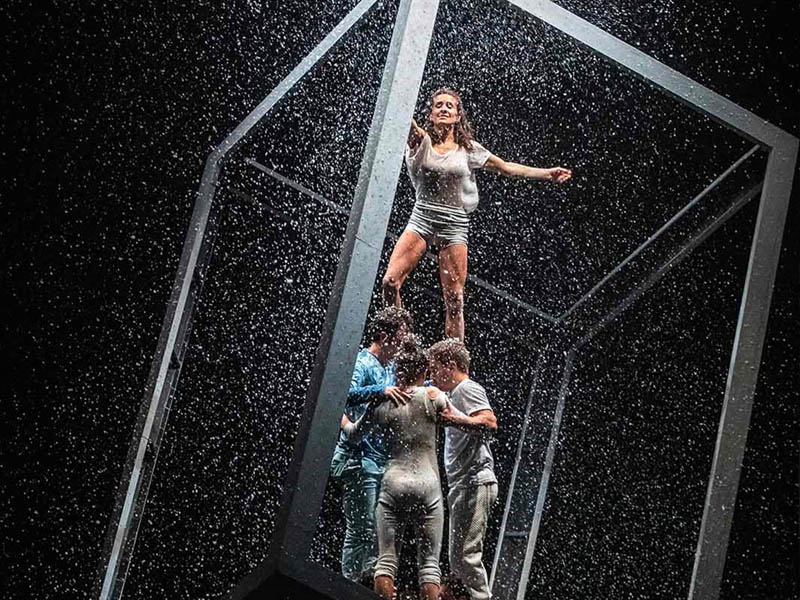 Get a load on this! The sensational cirque powerhouse from Quebec is back, and it's bringing its amazing spectacles across the U.S. this spring! A fantastic visual poetry by Flip Fabrique is set to conquer several major cities, with a coveted pitstop in Omaha, Nebraska! On Tuesday, 2nd April 2024, the circus troupe will showcase their world-class performers in a critically acclaimed presentation of Blizzard! Open your eyes to the world of wonders as Flip Fabrique's Blizzard lights up the Orpheum Theatre - Omaha! The performers are guaranteed to move audiences and leave a lasting impression! This show will be one of the most talked-about events of the season! So if you want to experience a spectacular presentation of high-flying acrobats, air-spinning dancers, skaters, traditional dancers, and balance powerhouse, then
you should hurry and secure tickets now to see Flip Fabrique's Blizzard at the Orpheum Theater – Omaha!
This contemporary circus act provides a groundbreaking production of talents. Yes, Flip Fabrique's core presentation revolves around its people, and its roster comprises some of the most amazing acrobats in the world. The company emerged from Quebec, Canada, in 2011 and has steadily grown into one of the most anticipated cirque presentations across North America. Founded by talented performers Bruno Gagnon, Jeremie Arsenault, Camila Comin, Christophe Hamel, Francis Julien, Hugo Ouellet Cote, and Jade Dussault.
Flip Fabrique provides audiences with a spectacular contemporary style presentation. Dancers and acrobats often dress in simple costumes - with their talents being the highlight of the show. Their visual poetry has the ability to move audiences and bring them to the edge of their seats. The astonishing feats showcased by these world-class artist has gained the praise of audiences worldwide.
Circus Diaries' review described the show as memorable, "Flip Fabrique seem to have a knack for amusing and sentimental froth that suddenly gives way to a real undercurrent of emotion." The reviewer goes on to add, "The set-up to the show gives us a health and safety warning about extreme weather. The clues are all there that this is a show about climate change. Eyes covered. Blind falls. But then I think they've forgotten. Fun-filled skits on the joys of winter seem to be telling a different story."
Meanwhile, a Chicago-based performance had a great impression on audiences. Third Coast Review wrote, "FLIP Fabrique was able to school the audience with good humor and hard truths on the intensity of the cruelest season, starting with their often-repeated motto, 'Winter—it's not a season—it's a way of life!' The writer continues that what's most impressive about the production is that they took an overtone theme such as "Winter" and gave it a remarkable twist. "It has slipped into quaint, magical ruminations that fell flat. But FLIP Fabrique didn't disappoint because their relationship with winter goes way deeper than the 12-inch nor'easters they repeatedly experience between November and March."
Catch Flip Fabrique's Blizzard this spring by scoring tickets to the show at the Orpheum Theater - Omaha! Tickets are now available through the Get Tickets link!