Orpheum Theatre | Omaha, Nebraska
Adding excitement to the several shows at the Orpheum Theater Omaha this spring is the one-night concert of the alt-country singer-songwriter Jason Isbell and his long-time company, The 400 Unit. The Grammy award-winning collaboration of Isbell and his band will undoubtedly bring in the goods this May 2, as they set the stage on fire with another emotionally-charged concert that will remind you why Jason Isbell is still one of this generation's best country-rock artists. Get your tickets today and prepare to sing along with some of Isbell's biggest hits like "Cover Me Up," "It Gets Better," "Overseas," and "Hope the High Road." Brighten up your boring Tuesday night and immerse yourself into a collective Springsteen-like country-rock experience. Hit the "Get Tickets" link to start purchasing your tickets.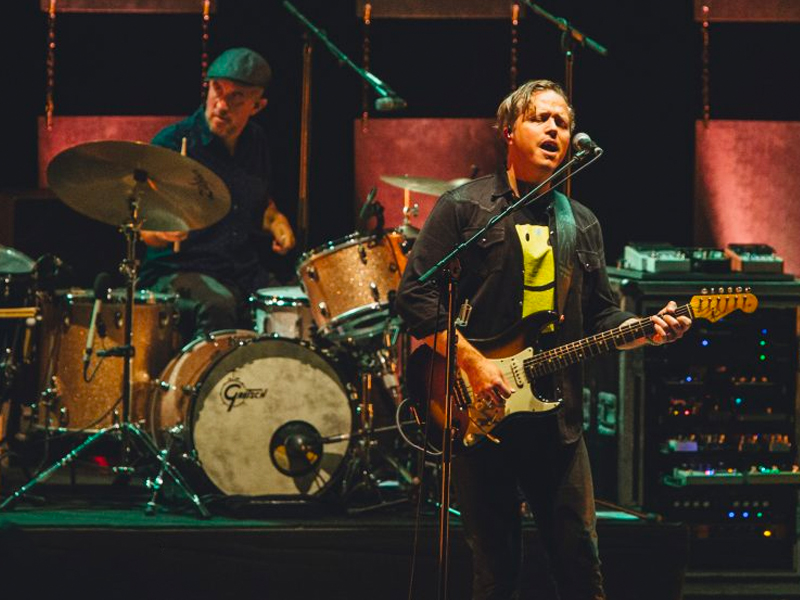 Jason Isbell is a Grammy Award-winning American singer-songwriter who collaborated with the southern alt-country rock band, The 400 Unit in 2008. The group has set for an outstanding career formed together with the members of Derry DeBorja, Jimbo Hart, Amanda Shires, Chad Gamble, and Browan Lollar.
After the break of Isbell's first official band of 6 years, Drive-By Tuckers, in 2007, he did not waste time and launched his solo career with the breakthrough album "Sirens of the Dutch." In his attempt to step away from the Drive-By Tuckers, he started taking his songs to the road, which he recorded with the 400 Unit. In 2011, the group released "Here We Rest," resulting from Isbell's hometown in northern Alabama being affected by the recent economic downturn, dedicated to war vets, barflies, and out-of-luck characters that populated the area.
In more than 20 years of Isbell's legendary music career, he has won 4 Grammy Awards for Best American Roots Song and Best Americana Album in 2016 and 2018. The group is known for releasing hit albums like "Southeastern" and "The Nashville Sound," all critically acclaimed by critics as commercial success, winning Album of the Year from the Americana Music Honors and Awards.
Mark your calendars as Jason Isbell and the 400 Unit go on tour this 2023 for the release of their latest album, "Weathervanes." Catch them perform live this 2nd of May at the Omaha Orpheum Theater.