Orpheum Theatre | Omaha, Nebraska
Larry! Joe Gatto is here! The hilarious comedian who made the world laugh with the phenomenal reality prank series, Impractical Jokers is embarking on a fall tour! Joe Gatto took to Twitter to announce 21 additional dates for A Night of Comedy with Joe Gatto this fall. This time, the trek includes a coveted date at the Orpheum Theater – Omaha on Friday, 30th September 2022! The former Impractical Joker is set to deliver hilarious anecdotes and never-heard-before material. If you loved Joe at the Impractical Jokers, you'd love his solo stand-up show! Grab your tickets now and see Joe Gatto light up the Orpheum Theater in Omaha!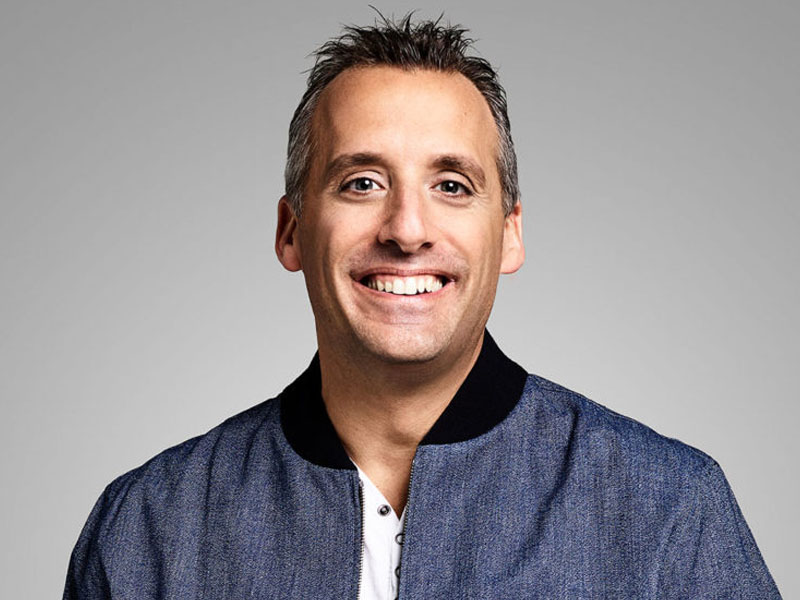 Joe Gatto is an improvisational comedian known for his time with the reality prank TV series, the Impractical Jokers. Gatto, alongside his co-hosts Sal Vulcano, James Murray, and Brian Quinn, go around New York and is required to complete hilarious and often embarrassing tasks. Failure to complete the challenge will end up in punishment. The reality series' premise revolves around a hidden camera and usually requires the jokers to interact with real people. Gatto, who's popular for being the most daring Impractical Joker, is known for casually shouting the name "Larry" during challenges. Impractical Jokers has completed nine seasons and aired 227 episodes. With his fellow Impractical Jokers, Joe Gatto started the comedy troupe, The Tenderloins. The group toured all over the U.S. and starred in four Impractical Jokers Cruises, sailing the Caribbean ocean with fans from all over the world.
In December 2021, Gatto announced that he was leaving The Impractical Jokers and The Tenderloins. Gatto declared the news on Instagram on New Year's Eve. "I just wanted to let you all know that I will no longer be involved with Impractical Jokers. Alongside my friends, I've devoted a decade of my life to building this franchise and couldn't be prouder of what has been accomplished." This year, Gatto embarked on his first solo tour, A Night of Comedy, with Joe Gatto. He starred in his first stand-up show in January in Staten Island, in which he received raving reviews from fans and critics. Gatto has successfully completed his spring and summer tours. Now, he's taking on an extensive fall tour and can't wait to see his fans again.
Tickets to see Joe Gatto perform at the Orpheum Theater in Omaha are now available!