Orpheum Theatre | Omaha, Nebraska
This 2023, Legendary rock band Kansas is celebrating their 50th year in music with a massive outing! The critically-acclaimed group embarks on the commemorative outing, Another Fork in the Road, hitting over 48 major cities in North America! On Saturday, 5th August 2023, Kansas will be making a coveted stop at Omaha's Orpheum Theater! The highly-anticipated show is set to deliver all the hits, such as "Carry On My Wayward Son," "Point of Know Return," "Dust in the Wind," and many more! If you've been a Kansas fan in the beginning or a new fan who recently discovered their monumental music, hurry and secure your tickets before they're gone!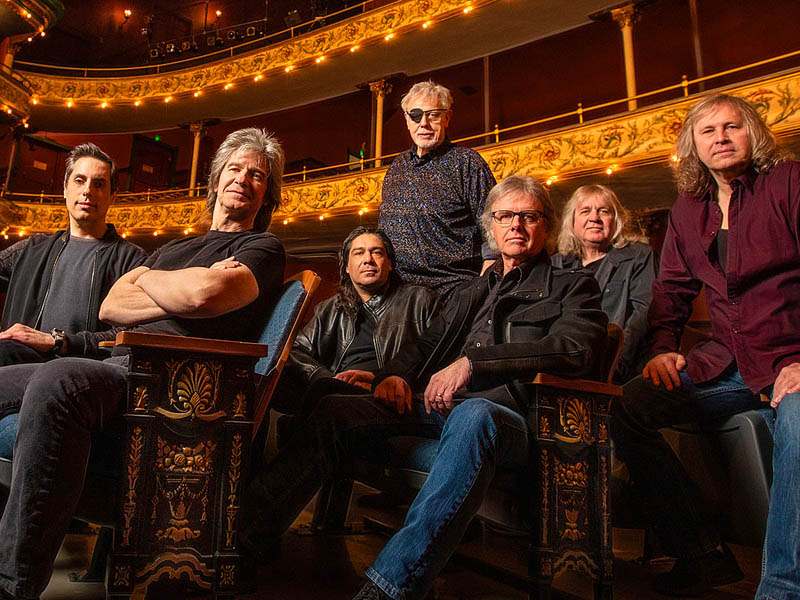 Kansas has been a force in the '70s rock music thanks to gold and multi-platinum-selling albums like their self-titled debut effort, Song for America, Leftoverture, Point of Know Return, and Monolith. Throughout the decade, the band has released some incredible staples like "People of the Southwind" and "Song for America," among others. Their most popular hits, "Carry on My Wayward Son" and "Dust in The Wind," peaked at number 11 and number 6 on the Billboard Hot 100. Both singles were certified multi-platinums in the U.S.
In the '80s, Kansas remains a force in monumental rock as they dominated the radio waves with hits like "Hold On," "Play the Game Tonight," "Fight Fire with Fire," and "All I Wanted." In 1984, the band released their first compilation album, The Best of Kansas. The album sold over four million copies in the U.S., earning quadruple platinum status.
In 2020, the band released their latest album, The Absence of Presence. The highly-acclaimed sixteenth studio album entered three Billboard charts: Top Tastemakers, Top Rock Albums, and Independent Albums. This 2023, the band, comprising original members Phil Ehart and Rich Williams, Billy Greer, David Ragsdale, Ronnie Platt, and Tom Brislin, are ready to set Omaha's Orpheum Theater on fire with their biggest hits!
Score tickets now to see Kansas light up the Orpheum Theater – Omaha!