Orpheum Theatre | Omaha, Nebraska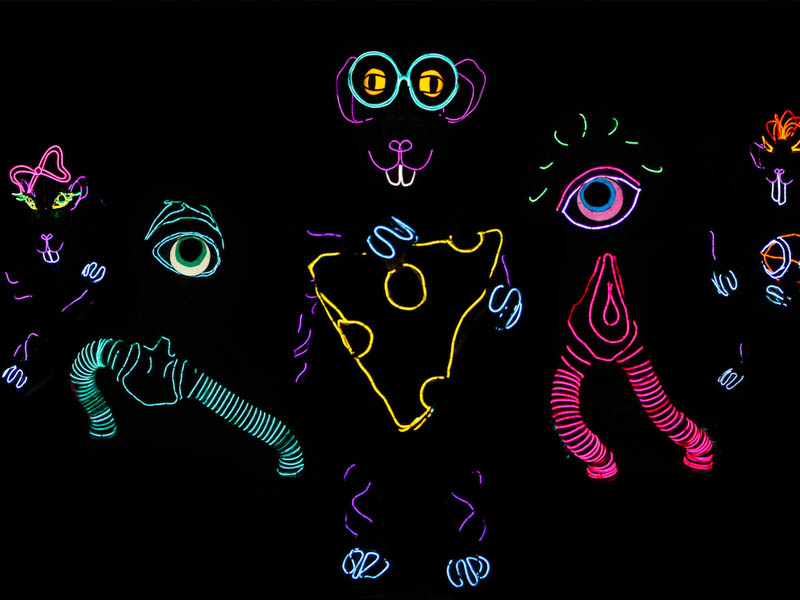 This outstanding visual presentation combines great music to bring viewers to a fantastic world of imagination! If you are looking for something unique, this show should definitely be the one to watch! Imagine glowing creatures dancing along with captivating music! The Lightwire Theater transports audiences to another dimension where stories glow amidst a vast darkness! The splendor of light and technology will surely awaken your senses! This upcoming winter season, Lightwire Theater makes its way across the U.S. this upcoming winter season and it's set to bring its eye-popping presentations to a city near you! Their trailblazing production has changed the way audiences enjoy entertainment and storytelling has been elevated to a whole new level! This holiday season, Lightwire Theater delivers a series of groundbreaking shows across the U.S., including Omaha, Nebraska! On Wednesday, 13th December 2023, the Lightwire Theater will conquer the Orpheum Theater - Omaha! Fans can anticipate a world-class and high-technology showcase! This fantastic light performance, which made waves in shows like America's Got Talent and Tru TV's Fake Off, will bring amazing stories to life! If you want to have a great night out with your family and friends, secure tickets to Lightwire Theater at the Orpheum Theater – Omaha now before it's too late!
Lightwire Theater's groundbreaking showcases are the benchmark of true innovation in entertainment. The electroluminescent presentation, paired with an incredible score, has created a unique series of performances that can be enjoyed by audiences of all ages. Lightwire Theater brings its viewers to a whimsical world of imagination, and it's a show that has to be experienced at least once in your life!
Created by Ian Carney and Corbin Popp, Lightwire Theater uses light, technology, and music to produce a fantastic presentation. Carney and Popp spearheaded the project after meeting each other in a set in New York City. Their mutual love for art and music led to an innovative showcase entertaining thousands of spectators worldwide. As kindred spirits, they aimed to create an alternative universe where dancers glow amidst a pitch-black room. Together, they use Electroluminescent wires, "el wire," using a thin copper wire technology. When El Wire is turned on in a pitch-black room, the possibilities are endless. Together, they experimented and designed patterns and shapes and came up with a mix of mesmerizing colors. According to Lightwire's founders, each character took approximately 200 hours to create. Using a black fabric as its background, Carney and Popp build sculptures of birds, dinosaurs, soldiers, swords, and more! These dancing neon creatures come to life the moment house lights are turned off.
Lightwire Theater has been featured in various TV shows, including Tru TV's Fake Off and NBC's America's Got Talent. The showcases have also performed across the globe and entertained audiences in China, Abu Dhabi, Hong Kong, Canada, and more. Lightwire Theater has several signature presentations, including Dino-light, Moon Mouse, a Very Electric Christmas, Lightwire: The Show, The Ugly Duckling, The Adventures of Tortoise, and Hare. These glow-in-the-dark adventures feature creative storylines and whimsical characters that will surely leave a lasting impression on viewers.
As Lightwire Theater conquers the Orpheum Theater - Omaha, guests will have a great entertainment experience thanks to the venue's state-of-the-art concert call, complete with top-tier light and sound technology. The attendees can also look forward to the venue's complete facilities. In 2017, the theater underwent a multi-million dollar update to provide guests with the ultimate entertainment experience.
Catch the Lightwire Theater at the Orpheum Theater - Omaha by scoring tickets now through the Get Tickets link!