Orpheum Theatre | Omaha, Nebraska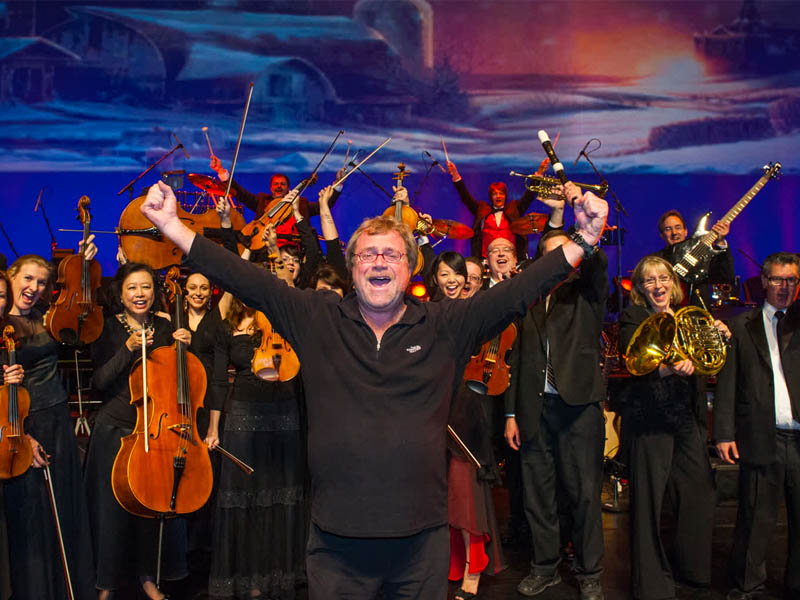 It's a spectacular production designed to bring in some Yuletide atmosphere! Imagine all your favorite holiday hits turned into massive modern rock arrangements! Mannheim Steamroller sets out on another series of yuletide spectacles as they deliver their 2023 tour with a bang! This annual Christmas tour will perform a whopping 90 shows across North America starting this fall and will extend all the way to the end of December! On Friday, 22nd December 2023, Mannheim Steamroller Christmas, led by the illustrious Chip Davis, will make its way to Orpheum Theatre in Omaha! Celebrate the holiday season by bringing your family and friends to this neoclassical showdown featuring all your Christmas favorites with a modern twist! Moreover, you can look forward to a plethora of holiday hits as the grand production of Mannheim Steamroller blows you away with their tight sets and exemplary musicianship! If you love Christmas music, you better hurry and score tickets to see Mannheim Steamroller Christmas at the Orpheum Theatre - Omaha!
Record producer and composer Chip Davis has a grand idea of reviving classic Christmas songs and rearranging them into modern rock staples with an entirely unique treatment. The progressive powerhouse infuses several genres into its mix, including new age, neo-classical, and modern rock. This 2023, attendees can look forward to an incredible setlist packed with holiday hits, plus some new surprises. Since emerging in 1972, Mannheim Steam Roller has been creating ambient music with classical and modern rock leanings. But in 1984, Davis found phenomenal success upon releasing his first-holiday album, titled Mannheim Steamroller Christmas. The album comprises mostly rearranged holiday classics, giving them a modern twist. The stellar success of the debut holiday album was followed by A Fresh Aire Christmas and Christmas in the Aire. Soon, the Mannheim Steamroller began touring, which eventually turned into an annual run.
Mannheim Steamroller's holiday albums have consistently topped the New Age and Holiday Albums charts. The debut and sophomore efforts sold over six million copies in the U.S., earning six-time platinum certifications. The third album, Christmas in the Aire, topped both the New Age and Holiday Albums and peaked at number 3 on the Billboard 200. The album eventually sold over four million copies in the U.S., making it the group's third highest-charting effort to date.
Aside from Christmas hits, Mannheim Steamroller has accomplished other notable efforts. Chip Davis has spearheaded the Fresh Aire Series, which regularly released new albums from 1975 to 2007. Many of the albums went gold after selling over 500,000 copies in the U.S. The 1990 album Fresh Aire 7 peaked at number 2 on Billboard's New Age Albums chart and number 77 on the Billboard 200.
Enjoy a contemporary approach to your yuletide favorites this upcoming holiday season as Mannheim Steamroller Christmas takes over the Orpheum Theater - Omaha on Friday, 22nd December 2023. The event is anticipated to be one of the most exciting holiday concerts of the season. If you're looking to boost your mood and gain some Christmas spirit while listening to fantastic music, you should quickly buy your tickets now to see Mannheim Steamroller Christmas! Access to their show at the Orpheum Theatre - Omaha is now available!