Orpheum Theatre | Omaha, Nebraska
Be blown away by the outstanding musical vision of Mannheim Steamroller this Christmas season as they come back for another live holiday concert at Orpheum Theater Omaha. Join the iconic Chip Davis and his entire production in celebrating the Christmas season through their annual Mannheim Steamroller Christmas show this December 22 and 23. If you want to add meaning to this beautiful season of sharing, treat your family and friends to this magnificent show. Grab tickets for your loved ones and, together, immerse yourself in a show filled with classic and contemporary Christmas hit songs along with multimedia effects that set the perfect mood for an intimate setting. Don't miss the music of Mannheim Steamroller Christmas on their first night at the Orpheum Theater this Thursday, December 22. Reserve your tickets now!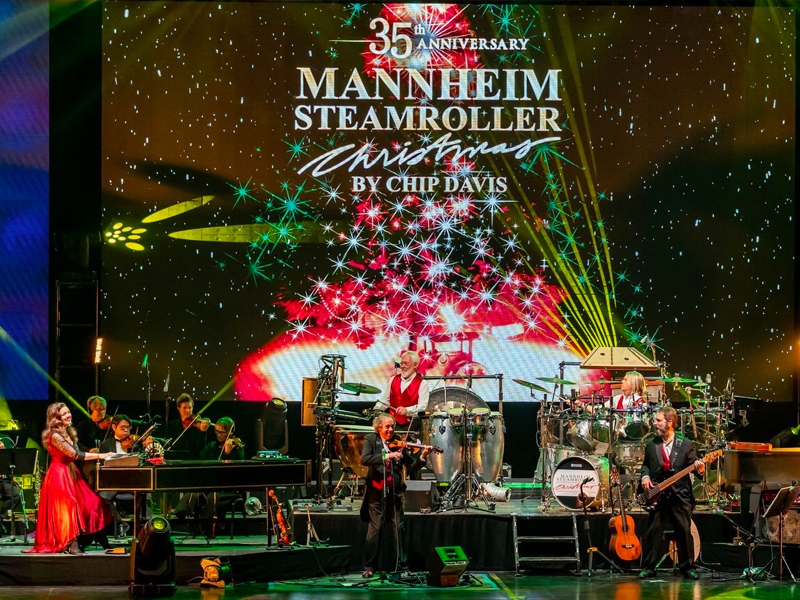 Mannheim Steamroller began as an alias of composer Chip Davis. Before the fame of Steamroller, Davis was known for his collaboration with Bill Fries for a popular commercial character. Their collaboration birthed the country song "Convoy," which became a novelty success in 1976 that led to Davis being named the Country Music Writer of the year. Ironically, he did not like country music and immediately moved on from that stint. Even before he collaborated with Fries, Davis produced a peculiar classic album, which no major labels accepted. As a result, he created his own label, which he named "American Gramaphone." The album was finally released and was entitled "Fresh Aire." This debut under the pseudonym Manheim Steamroller was the first out of the "Fresh Aire" series, which conceived 12 albums from 1975 to 2007.
Success indeed came for the Steamroller when the holiday albums came out. Known for pioneering the neo-classic music style, Davis modernized yuletide songs which became Christmas radio music staple. "Mannheim Steamroller Christmas" was the first Christmas album released in 1984. 28 albums followed after that. Even after many years, his Christmas songs continue to be popular.
Being the number 1 Christmas artist in history, Davis does an annual Christmas tour. This year, the tour will begin on November 15 and end on December 30. Fans in Omaha, Nebraska, brace yourselves as Mannheim Steamroller will be brought to the Orpheum Theater – Omaha on Thursday, December 22. You can now reserve tickets!