Orpheum Theatre | Omaha, Nebraska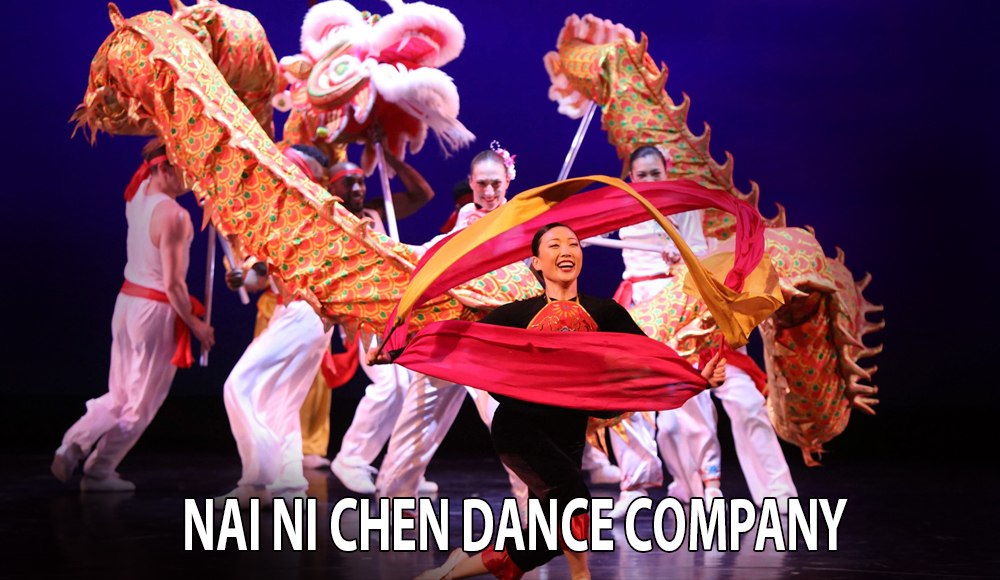 The Nai-Ni Chen Dance Company just announced a new season of performances and productions as a new year emerges. Part of its string of new tours, residencies, and community initiatives is a stop at Orpheum Theater - Omahya on Friday, January 19th. Welcoming new dancers, choreographers, and artists, the acclaimed dance institution known for blending traditional and contemporary Chinese & Taiwanese dances is on track with its mission of sharing the dynamic spirit, talent, and tradition of dance in the immigrant Chinese-American community. Together, they continuously make an impact on the global dance scene. Having told a multitude of stories and tales through traditional dances with a modern twist, Nai-Ni Chen's ability to inspire generations of Chinese-American communities lives on, sharing its magnificent heritage with the world. As a new year comes to life, you can expect grand productions and breathtaking shows by the Nai-Ni Chen Dance Company. Book your tickets now!
The Nai-Ni Chen dance company is kicking off a new season of breathtaking and inspirational performances this 2024. Known for its signature blend of traditional and contemporary dance influences, the dance group formed by the late Taiwanese-American dancer and choreographer Na-Ni Chen is set to continue staging its dance-led tales that bring honor to Chinese culture and heritage.
Marking a new season in its legendary performances, The Nai-Ni Chen Dance Company is set to welcome new members to its family - choreographers, dancers, artists, and collaborators who all make their groundbreaking shows possible. Bringing people of diverse backgrounds together, a Nai-Ni Chen show never fails to amplify the artistic voices and personalities behind every member of the family.
The dance company also announced they're looking forward to working with two Chinese-American artists, Lawrence Jin and Aloe Liu, set to create enchanting dance numbers reflecting their rich heritage and understanding of the world's harmony.
Nai-Ni Chen's dances were always inspired by "Chinese way and philosophy," citing how her dances are inspired by nature, in an interview with The Arkansas Democrat-Gazette in 1996. "To emphasize the relation between human and nature. We try to find a harmony there."
Harmony. The essential element of every Nai-Ni Chen dance number. As the company carries on her legacy of graceful dances that combine contemporary and traditional influences, performed by artists of diverse backgrounds, it's definitely an experience that you cannot miss.
Dedicated to her mission of bringing Asian and Asian-American influences and tradition to the global stage, she took great importance that her troupe would be multiracial and multinational, sharing the same vision of bringing untold stories and heritage to light through both traditional and contemporary works of art.
"I feel positive because in the end, the message we are trying to convey to people has everything to do with sharing cultures in this smaller and smaller modern world," the late Nai-Ni Chen told The Star-Ledger in 1996.
Launching a new season of empowering dance spectaculars, The Nai-Ni Chen Dance Company looks forward to welcoming new audience members to its family of changed lives - all dedicated to dance and culture's harmony. Book your tickets now!