Orpheum Theatre | Omaha, Nebraska
Opera Omaha presents The Capulets and Montagues at Orpheum Theater on Friday 3rd April 2020. Bellini's bel canto masterpiece is a seldom-seen telling of Romeo and Juliet, the infamous "star-crossed lovers" engulfed by rival political factions on the brink of war. Known to us through Shakespeare but inspired by writings of the Italian Renaissance, I Capuleti gives thrilling voice to one of the world's most overwhelming and vital love stories.
Opera Omaha's new production by ONE Festival Artistic Director James Darrah is a dark and rich exploration of love and loss illuminated by a powerful ensemble of world-class artists including soprano Andriana Chuchman as Juliet and mezzo soprano Daniela Mack as her Romeo.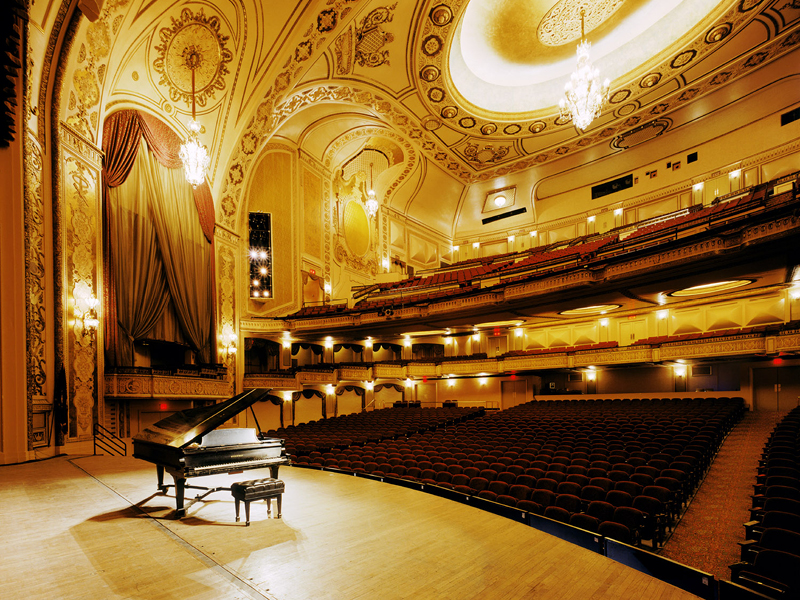 Vincenzo Bellini, 1801 — 1835, was an Italian operatic composer with a gift for creating vocal melody at once pure in style and sensuous in expression. His influence is reflected not only in later operatic compositions, including the early works of Richard Wagner, but also in the instrumental music of Chopin and Liszt. Bellini was fortunate in having as librettist the best Italian theatre poet of the day, Felice Romani, with whom he collaborated in his next six operas. The most important of these were "I Capuleti e i Montecchi" (1830), based on Shakespeare's Romeo and Juliet.
Opera Omaha, the only professional opera company in Nebraska, began in 1958 as the Omaha Civic Opera Society, a volunteer association. With tremendous community support, it became a fully professional opera company by 1970. Opera Omaha produces a season of original mainstage productions, presented at the historic Orpheum Theater, and smaller productions and musical events throughout the community. Opera Omaha is internationally known for its productions of eight world premieres and four American premieres of classical masterpieces.