Orpheum Theatre - Omaha | ,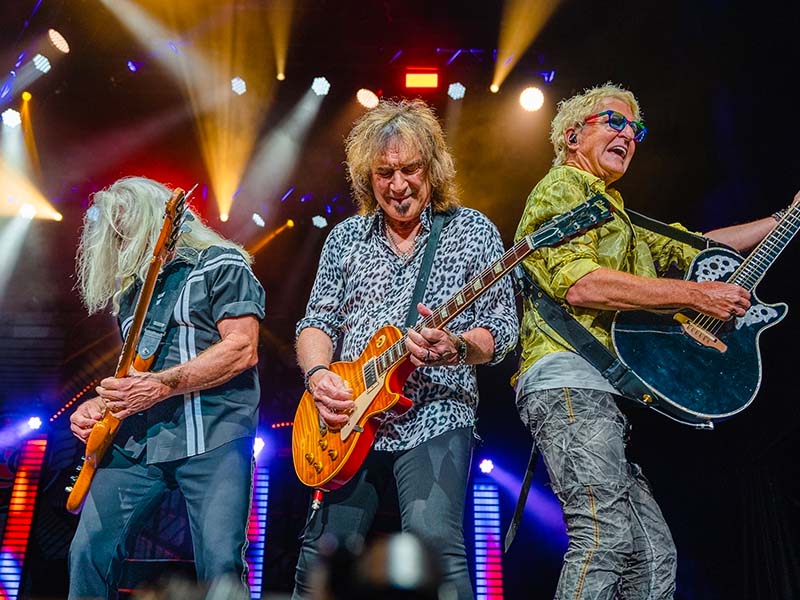 If you're looking to enjoy some great classic rock music this fall, you are in luck! The legendary rock band REO Speedwagon just laid down a hefty string of dates, and they're set to conquer North America with over 20 shows for summer and fall! The diamond-selling band will kick off their tour in July and make numerous stops across the U.S. and Canada, including a coveted date in Omaha, Nebraska! On Saturday 7th, October 2023, REO Speedwagon is scheduled to light up the Orpheum Theatre - Omaha! Whether you live in the area or are just passing through, you should put this show on your bucket list! The band is anticipated to deliver their career-spanning hits, which may include staples like "Can't Fight This Feeling," "Keep on Loving You," "Time for Me to Fly," and "Take It On the Run." REO Speedwagon has conquered the '70s and '80s with their brand of contemporary rock, and they're here to show you why they're still the biggest rock band in America! So hurry and secure tickets before you miss out!
REO Speedwagon has been around since 1966, but they remain one of the top touring machines in North America! The band, comprising Neal Doughty, Kevin Cronin, Bruce Hall, Dave Amato, and Bryan Hitt, continues to tour extensively across North America and beyond. Last year, the band conquered America with a massive co-headlining tour with Styx and Loverboy. The shows were in such high demand that fans that tickets were selling out everywhere. Due to public demand, REO Speedwagon will return this 2023 with a mega tour and make all the stops in major cities!
Longtime fans can look forward to an epic revival of the hits. The band's set to deliver their fantastic staples, ranging from their 1971 self-titled effort to their later works, such as Find Your Own Way Home. Of course, an REO Speedwagon show will not be complete without performing hits from their platinum-selling efforts, You Can Tune a Piano, but You Can't Tuna Fish, Wheels Are Turnin', Good Trouble, and Ridin' the Storm Out. Moreover, let's not forget the incredible work REO Speedwagon has done with their 1980 album, Hi Infidelity. The chart-topping effort sold ten million copies in the U.S. after all and featured the mega hits "Keep on Loving You," "Take It On the Run," "Don't Let Him Go," and "In Your Letter."
REO Speedwagon has enjoyed a very fruitful music career. The band has sold over 40 million copies and entertained millions of people. Their music transcends generations and has been cited as an influence by Def Leppard, Bon Jovi, Cheap Trick, Warrant, and Poison. Moreover, the band has collected a slew of accolades over the years, including an American Music Award, an ASCAP Award, a People's Choice Award, and an Academy of Country Music Award. They also have been given a star o the Hollywood Walk of Fame, inducted into the Illinois Rock & Roll Hall of Fame, while lead singer Kevin Cronin was inducted into the Songwriters Hall of Fame.
The band has yet to be inducted into the Rock and Roll Hall of Fame, but many fans and critics are already calling out the Rock Hall because the band's induction is long overdue. Nevertheless, the band continues to sell out shows across the world and bring in fans by the thousands. If you want to catch the legendary rock band this 2023, you should hurry and score tickets now to their show at the Cadence Bank Amphitheatre on Orpheum Theater - Omaha on Saturday, 7th October 2023, before it sells out!