Orpheum Theatre | Omaha, Nebraska
This summer, legendary stand-up comedian Ron White bids farewell to his loyal fans. The last tour of his career sets out this season. The unapologetic comedian, known for his work with the Blue Collar Comedy Tour, will be traveling across the nation and stopping by major cities. On Saturday, 23rd July 2022, White is making his way to perform at the Orpheum Theater in Omaha for the last time. The coveted show will deliver Ron White's best bits yet. With his trusty cigar and scotch on hand, he'll have the audience laugh out loud like there's no tomorrow. Grab your tickets now to see the stand-up comedy veteran perform one of his last shows at the Orpheum Theatre – Omaha!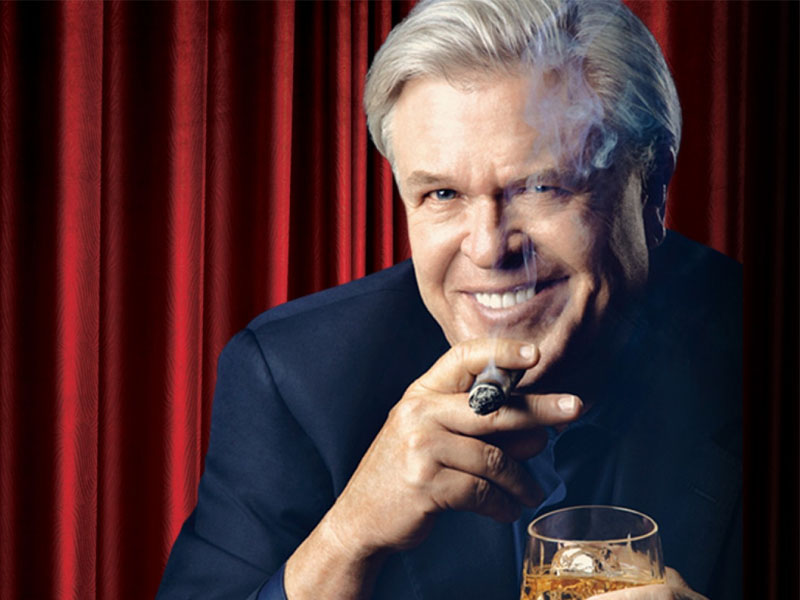 Ron White, sometimes called Tater Salad, has been in the stand-up comedy scene since 1986. He was opening for comedy legends, such as Sam Kinison and Jeff Foxworthy during his early days. By 2000, he became one of the headliners of the monumental comedy tour, titled the Blue Collar Comedy Tour, alongside Foxworthy, Bill Engvall, and Larry the Cable Guy. The legendary trek sold out venues all over the U.S. and grossed more than 15 million Dollars. Besides catching White on tours, fans can also check him out through comedy specials. In 2006, White released You Can't Fix Stupid. The comedy special dominated Billboard's Top Comedy Albums chart and debuted at number 14 on the Billboard 200. After his stellar 2006 release, White dropped two more highly-acclaimed number 1 albums, Behavioral Problems, and A Little Unprofessional, in 2009 and 2013. In 2018, Netflix and White joined forces to release the comedy special, If You Quit Listening, I'll Shut Up.
White, an actor and a best-selling author has been doing stand-up for almost four decades. This 2022 marks his inevitable retirement. "I don't think it really makes sense to anybody but me," he explained during an interview. "I've been doing this for 37 years. I loved the whole ride. I just feel like it's time to put it down. I have a big year coming, and that'll be it."
Tickets to see the legendary Ron White perform his last stand-up appearance at the Orpheum Theater – Omaha are now available. If you're a Ron White fan, you better grab this opportunity to see him perform before it's too late!