Orpheum Theatre | Omaha, Nebraska
STOMP! the musical phenomenon, the inventive and invigorating stage show that's dance, music and theatrical performance blended together in one electrifying rhythm. Buy your tickets now for Stomp at Orpheum Theater – Omaha on Saturday 29th February 2020 to be in for a show of a lifetime! And if you've seen it before, then bring some friends and share the Stomp experience! Matchboxes, brooms, garbage cans, Zippo lighters and more fill the stage with energizing beats at STOMP.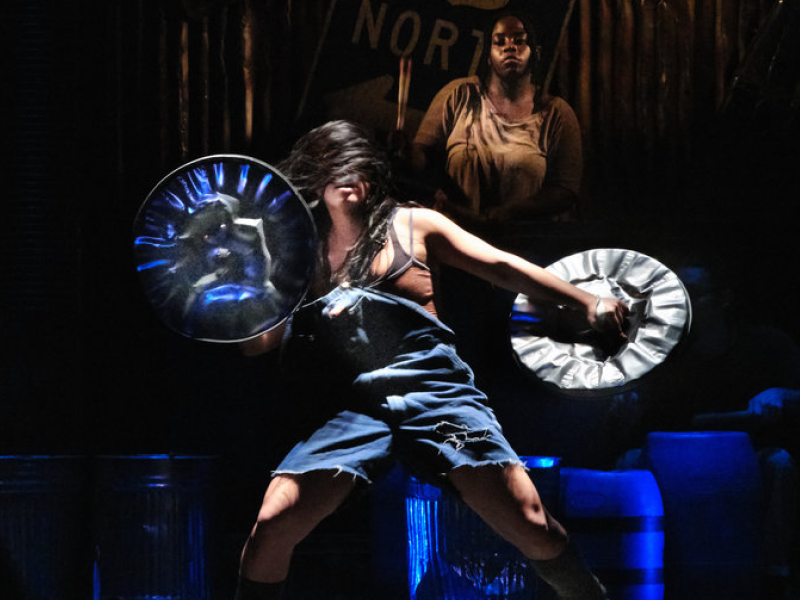 Stomp! Where there are no instruments! Or maybe there is? The definition of a musical instrument is any device capable of making a musical sound, so in that regard everything is an instrument, Stomp just takes this ethos to a whole new place! Originating in Brighton, United Kingdom Stomp uses the body and ordinary objects to create a physical theatre performance using rhythms, acrobatics and pantomime.
Stomp truly is a world wide musical phenomenon, from huge shows in their home town for the 40th anniversary of the Brighton Festival, A 15 year run on London's West End at the Vaudeville Theatre, performed at the Sydney Opera House as part of the Sydney Festival early in 2007 and at the Royal Festival Hall in London, the 2012 Summer Olympics closing ceremony in London, opened in Las Vegas at Planet Hollywood Resort and Casino with an expanded cast and performed inside a new $28 million theatre specifically created for the production. They have a DVD, and award winning IMAX movie! They have done shows with Sesamie Street muppets, It's Always Sunny in Philadelphia and even had an appearance on American Dad!
"BRILLIANT AND VERY FUNNY: THEATRE AT ITS MOST SEDUCTIVE " — New York Times (USA)
"WUNDERBAR" — DIE ZIET (GERMANY)
"IMPRESSIVELY POWERFUL" — The Times (UK)
"JUNA INGENIOSA INVENCIÓN DE LA MÚSICAL" — LA TERCERA (CHILE)
"EXPECT TO BE AMAZED" — Sunday Telegraph (UK)
"A PHENOMENAL SHOW! BASHING, CRASHING, SMASHING, SWISHING, BANGING AND KICKING – A JOYOUS INVENTION!" — Chicago Tribune (USA)