Orpheum Theatre | Omaha, Nebraska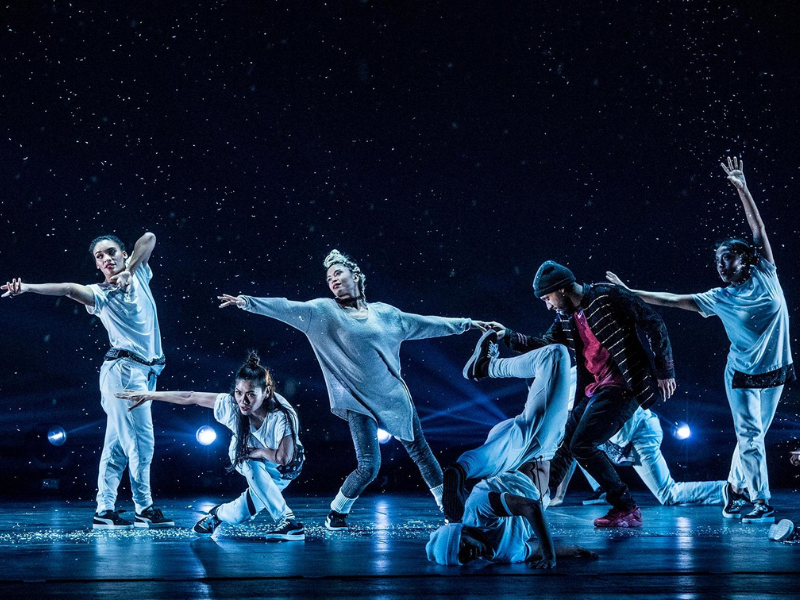 The Hip Hop Nutcracker is back for another exciting tour at Orpheum Theater in Omaha on Wednesday, November 22! With the combination of the elegance of Tchaikovsky's Nutcracker and a pin-sharp contemporary hip hop dance, it's a raving show! Directed and choreographed by award-nominated Jennifer Weber, this re-imagined version of the classic will surely inspire and stir your heart this holiday season. Watch out for the Hip Hop Nutcracker's impressive performance featuring a talented cast of twelve all-star dancers, a DJ, and a violinist. MC Kurtis Blow, one of hip-hop's founders is set to kick off the show with a short performance. The show will also feature digital graffiti and visuals that transform the setting from old Germany to contemporary New York. Bring your loved ones and friends to the story of Maria-Clara and the Nutcracker Prince. Purchase your tickets now!
Celebrate the holiday season with a family-friendly mash-up of hip-hop and The Nutcracker! The Hip Hop Nutcracker is back for its 10th-anniversary tour and will perform at the Orpheum Theater in Omaha on Wednesday, November 22nd.
Here are raving reviews to hype you up!
"A generous dose of contemporary spirit sure to heat up even the most restless and wintry of souls."
– The New York Times
"The Hip Hop Nutcracker turns Tchaikovsky on his head in the coolest possible way."
-CBS
Elle Magazine described this production as "a truly one-of-a-kind experience."
Experience a contemporary dance extravaganza with The Hip Hop Nutcracker, directed and choreographed by Jennifer Weber. This exciting performance brings together hip-hop dance and Tchaikovsky's music, creating a moving and inspiring holiday event. The show features a talented cast of twelve all-star dancers, a DJ, a violinist, and MC Kurtis Blow, a hip-hop pioneer who kicks off the show with a brief set.
You'll also see modern digital graffiti and visuals in this show which will bring a new and exciting perspective to E.T.A. Hoffmann's classic tale, set in 19th-century Germany. The presentation will capture the lively atmosphere of present-day New York City.
This show has given Tchaikovsky's classical ballet a modern twist. Similar to the original story, the show is centered on the Nutcracker Prince and Maria-Clara's adventures as they explore unknown land, fight against a gang of mice, and understand the real essence of Christmas.
In this show, Maria-Clara is kidnapped by a menacing gang with mouse ears and is rescued by a lowly nut cart owner named Myron the Nutcracker. Drosselmeyer comes in with a cape and a plume of black and pink hair. With the powers of time travel and telekinesis, he sends both to a nightclub in 1985 - The Land of Sweets. Pas De Dex, Dance of the Flowers and the Russian Dance are given their own distinctive street takes by an eclectic group of revellers.
Come and be a part of The Hip Hop Nutcracker on Wednesday, November 22nd, at the Orpheum Theater in Omaha. The theater offers a perfect combination of sophistication and modernity, making it the perfect venue for this event. Don't miss out on your chance to get tickets. Buy them today before they sell out!