Orpheum Theatre - Omaha | ,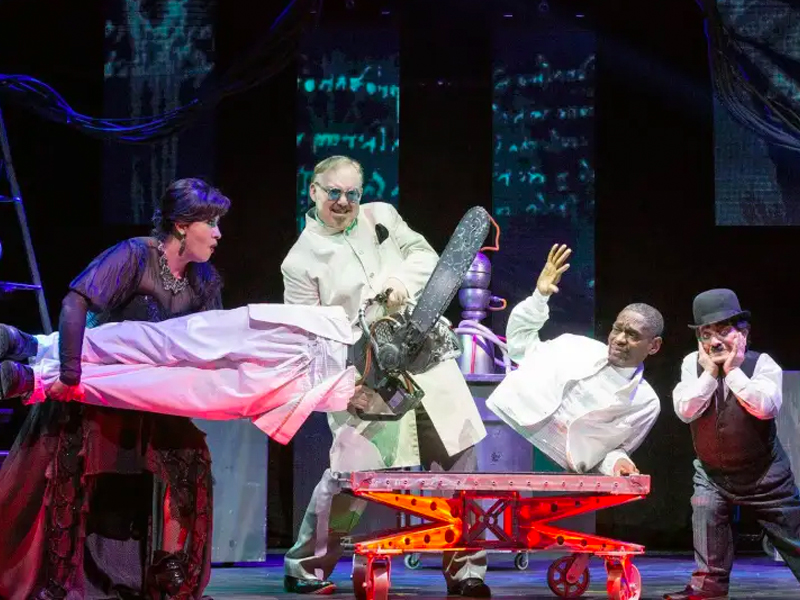 A spectacle of jaw-dropping talents of the most incredible magic. That is what you can expect this November 16 when you immerse yourself in the extravaganza that is "The Illusionists." Yes! The famous Broadways show is coming to Orpheum Theater this fall to offer magic lovers a night filled with a powerful mix of the most outrageous and astonishing acts ever seen on stage. You will be in for a treat as you witness some of the world's greatest illusionists convene for a night of mastery and enchantment that will leave you in awe. Bring the entire family or tag your friends along and be captivated by the magicians' and performers' charisma, humor, and engaging stage presence. Don't miss your chance to witness the world's best magicians come together for a night of enchantment and mystery. Get your tickets today by hitting the "Get Tickets" link.
The Illusionists are among the best magic acts of the 21st century. One thing is expected during their performance, which will always be over the top. Since 2012, they have been producing box-office-shattering productions. With a rotating cast of five to 8 magicians, there is much to expect from the cast. Expect the unexpected.
The Illusionist's beginning can be traced back to Sidney in 2012. Their first performance was at the Sydney Opera House. There was so much positive acclaim that they opened in Singapore that year. From then, they have moved country to country. Among the countries and cities they have visited are Mexico, New Zealand, the United Kingdom, London, Brisbane, and Adelaide. A highlight of their career is their ongoing show on Broadway, which is a box-office hit. It continues to run with a separate touring production, which has also reached multiple countries and cities.
Their acts differ from the typical parlor trick you usually see in magic shows. They are elaborate, high-tech, and diverse. The magicians showcase multiple magic specializations like illusions, the classic but improved mind reading, and perilous escapology.
Magic is a big part of pop culture. It has been a common form of entertainment since the 19th century. The Illusionists is a group of magicians that live up to the tradition, bring homage to this form of entertainment, and add a modern flare. Their performance is a must-watch if you love watching daring and entertainment that leaves you stunned. It is like watching America's Got Talent live.
The productions rotating casts are among the bests in the scene. They are world-renowned and are considered experts in their specialties. Their tricks are complex and too elaborate to decipher, so it would be nearly impossible to know how they achieve such incredible feats. Shin Lim, who won America's Got Talent two times in 2018 and 2019, is part of the rotating cast.
Prepare to be mindblown by the out-of-this-world performance of The Illusionists. They have prepared their best performances from the best magicians. The Orpheum Theater Omaha hosts their show this November 16. See you there!