Orpheum Theatre | Omaha, Nebraska
Are you ready to rock with one of the best pop-rock acts of the 90s? Sing along to the signature anthem of the multi-platinum alternative-rock veterans Third Eye Blind this Thursday, April 6, at the Orpheum Theatre Omaha. The Stephan Jenkins-led band will bring the expanded run of their 25th-anniversary tour to Nebraska. Whether you are a fan of the band's perky power-pop melodies or their heavier rock tunes, this concert will definitely make you jump up and down in excitement. Join hundreds of fans in singing along to Third Eye Blind's "Semi-Charmed Life," "Jumper," "Never Let You Go," and "How's It Going To Be," among many others. Get your tickets today!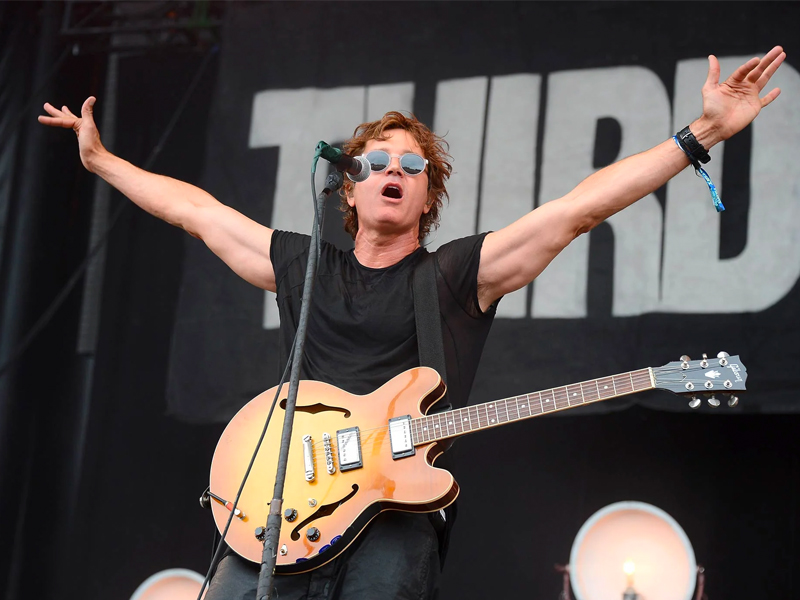 An Evening With Third eye Blind is heading to Omaha, Nebraska, this April 6 to offer their loyal fans a taste of their 25th-anniversary concert tour. The Californian rockers just had a successful run of the tour last year with the rock band Taking Back Sunday. And good news to those who missed the concert because the multi-platinum band is extending the celebration this 2023 to select cities in the country.
"Twenty-five years of Third Eye Blind finds us feeling glorious, as if everything is coming into deeper focus," says Stephan Jenkins. He is especially grateful for the band's longevity and attributes this to loyal fans and new ones who keep discovering their music relevant to today's generation.
More than two decades ago, Third Eye Blind started to dominate the alternative rock music scene. Thanks to their unique mix of hip-hop-inspired rhythms with Britrock-style guitar riffs tunes, they were able to offer fans one hit after another. Who would ever forget the radio-friendly, upbeat pop-rock gems "Semi-Charmed Life," "How's It Going to Be," "Jumper," "God of Wine," and "Never Let You Go?" Whoever you are, there is always a Third Eye Blind song for you. With songs that are profoundly deep and cleverly discuss themes of relationship anguish, depression, and suicide, Third Eye Blind's music proves that a band can still tackle profound themes while yet incorporating catchy, radio-friendly hooks.
If you are a fan of Third Eye Blind and would want to celebrate their music, you should be at the Orpheum Theatre Omaha on April 6, 2023. Join hundreds of other fans in reminiscing the best of 90s and early 2000s alternative hits. Tickets are now on sale, and you can get yours here by hitting the "Get Tickets" link.