Orpheum Theatre | Omaha, Nebraska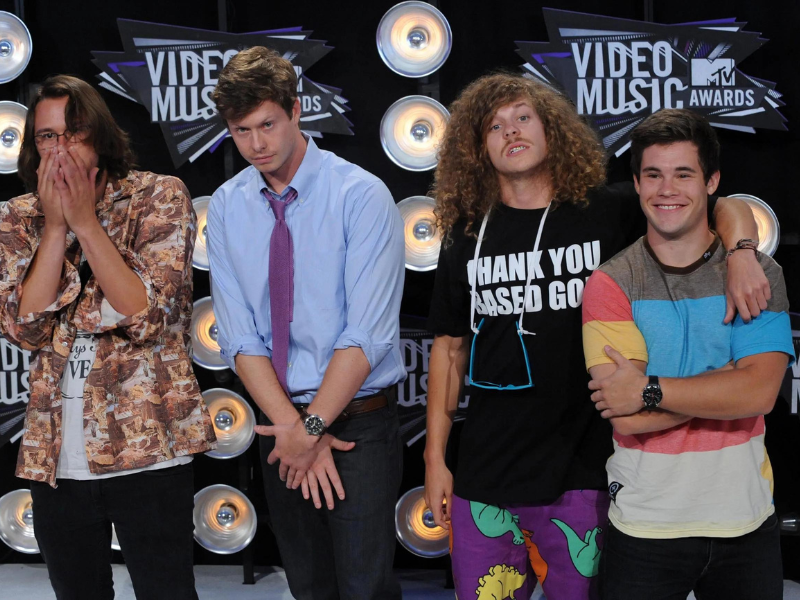 RED ALERT! This announcement is VERY important! Your favorite hilarious and honest podcast, This Is Important, is headed on a live show. Catch the stars Adam Devine, Anders Holm, Blake Anderson, and Kyle Newacheck as the "Workaholics" grace the audiences with their presence.
Everything you love about the podcast will be at this live show. From diarrhea, naked grandmas, and maybe boners, no topic is off-limits! Prepare for this brutally honest, relatable, and highly engaging podcast to come to the stage in Omaha, Nebraska this year. The team will make an appearance at the Orpheum Theatre - Omaha on Saturday, the 16th of December, 2023. So, don't miss out on this because it's going to be one for the books!
Tickets to This Is Important are on sale right now! Hurry up and grab yours because seats are limited! Don't miss out on one of the best shows coming this year!
Adam Devine, Anders Holm, Blake Anderson, and Kyle Newacheck, the comedy geniuses behind "Workaholics," are bringing their unique brand of humor to a live audience. If you thought their podcast was hilarious, just wait until you experience the madness in person. Prepare for an unforgettable night of laughter and pure comedic chaos as the hosts of "This is Important" take the stage for a live performance like no other!
The Pod Sauce Editors scored the podcast a 5/5 and said, "Their hilarious podcast "This Is Important" is making sure we truly know what out there is important to them. The hosts are laugh-out-loud funny, bringing fans an hour per week of pure adult friendships and fart jokes. Anderson has a pretty loose trigger finger when it comes to his soundboard, so be prepared for semi-related pre-recorded noises to be coming at you fast."
This all-new experience of bringing their podcast to a live stage is nothing short of exciting. Their live show promises to be a rollercoaster of hilarity, where no topic is off-limits. Expect uproarious discussions on the quirkiest and most unexpected subjects, delivered with the same irreverent charm that has made "This is Important" a podcast sensation.
From grown men facing off against children to the mysteries of bodily functions and the absurdity of everyday life, these guys will leave you in stitches with their side-splitting stories and comedic banter.
So, mark your calendars and grab your tickets because "This is Important" live is an event you won't want to miss. Get ready to laugh until your sides hurt as these comedy legends bring their outrageous conversations to the stage for a night of non-stop entertainment. It's a comedy show of epic proportions that you'll be talking about for years to come! The show is coming live to Omaha, Nebraska on Saturday, the 16th of December, 2023.
Grab your tickets to This Is Important Live in Omaha! You may purchase your tickets by clicking 'GET TICKETS'. Make sure to be quick because tickets are selling out fast, and you wouldn't want to miss this opportunity!