Orpheum Theatre | Omaha, Nebraska
Even after more than 30 years, Tori Amos continues to be one of pop's most intriguing figures thanks to her ability to blend a command of musical composition with a flair for gothic, otherworldly poetry and a wry sense of humor. The compelling feeling people get from her continues to be her most vital attribute. The same feeling people get when first hearing "Silent All These Years" is felt on each of her records. Now on her 16th album, her music has matured like fine wine. "Ocean to Ocean" is Tori's way of touching people, imparting music in its sincerest form. If you are looking for a meaningful experience this summer, see her concert at the Orpheum Theater – Omaha on July 15. Buy tickets now to reserve seats!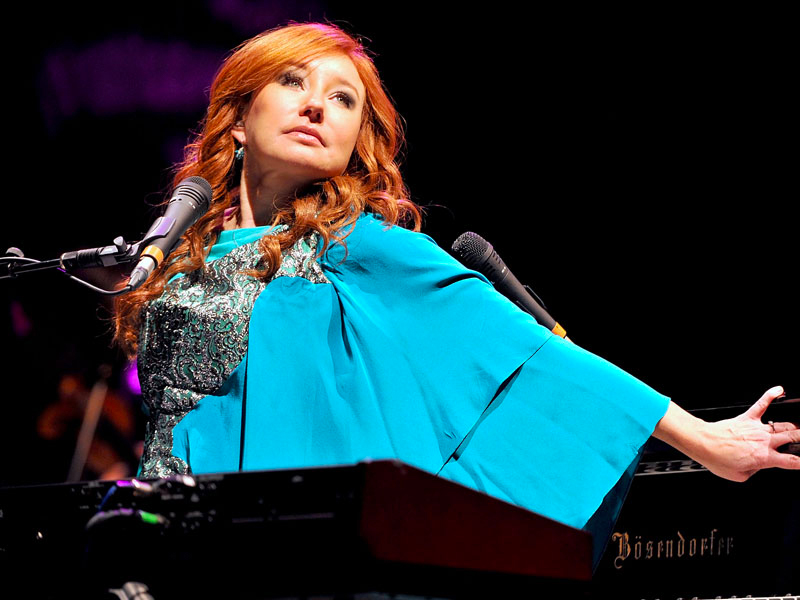 Tori Amos is among those few who are blessed with great musical talent from a young age. Her style blends the orchestral musings of Kate Bush with the simple and powerful lyricism of Joni Mitchell, creating music that sat somewhere in between the two extremes of the twentieth century's musical landscape. With a mezzo-soprano voice and songs focusing on themes like sexuality, feminism, politics, and religion, she has cemented her place among the greatest in music.
Tori is a music genius. At age two, she taught herself how to play the piano. Later on, she discovered that she could recreate songs on the instrument by only listening to them. At five, she was accepted into Peabody Institute's preparatory school at the earliest age ever recorded learning classical piano. By 17, she was already signed with Atlantics Record and formed the pop band Y Kant Tori Read. She faced difficulty in finding her footing during the beginning of her career, but everything changed after her debut studio album "Little Earthquake" came out in 1992. This album spawned the mainstream hit "Silent All These Years." After this release, it was a cascade of charting singles and top hits. Her best records are "Crucify," "Silent All These Years," "God," "Cornflake Girl," "Caught a Lite Sneeze," "Professional Widow," "Spark," "1000 Oceans," "Flavor," and "A Sorta Fairytale."
During her Ocean to Ocean tour, Tori Amos will be visiting many cities worldwide. Included on her stops is the Orpheum Theater – Omaha on Saturday, July 15. Reserve tickets now!