Orpheum Theatre Parking
Orpheum Theatre – Omaha is located at 409 S. 16th Street Omaha, NE 68102. Your choice of map making software and GPS device or app can be used for the most up to date directions, including any possible detours or delays. Please be advised that shows start at the time listed on your tickets. So we recommend showing up no later than 40-60 minutes before the show. The gate opens at 90 minutes before the event. This gives you the best chance at finding convenient parking and getting through security without any delays or issues.
Parking Options
Parking is available at the Orpheum Theater in the OPPD Energy Plaza garage (1666 Howard Street) for only $8 starting two hours prior to performances. Prepay to reserve a spot using the ParkMobile app. Credit cards are not accepted at the gate and cash will not be accepted after March 15, 2023. The Skylink takes you directly from the garage to the balcony level of the theater, with access to other levels by stair or elevator.
Street parking may be faster than the OPPD garage for Broadway and other popular shows.
Lot parking at 15th and Howard is available for $10 (card and cash accepted). Meters run 9 a.m. to 9 p.m. Monday through Saturday. Sundays and holidays are free. Accessible parking is available as detailed below.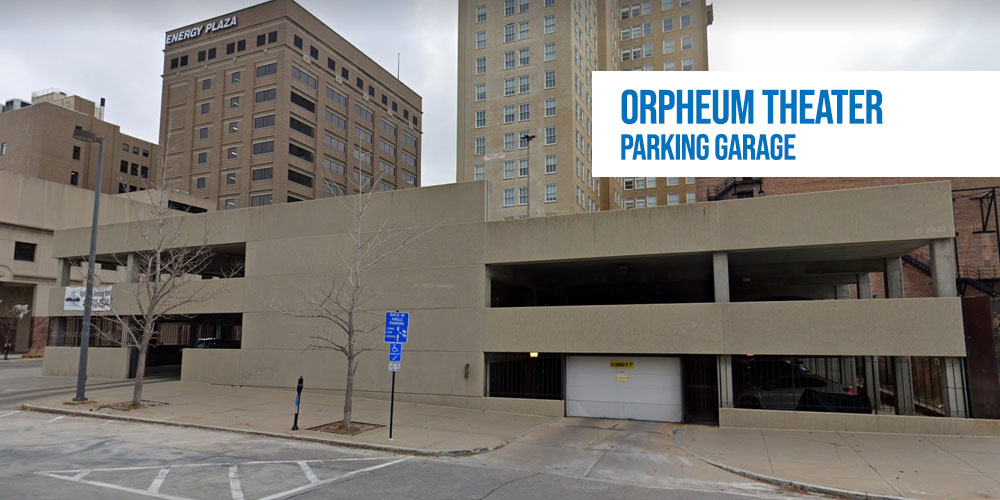 Accessible Parking
Accessible parking stalls are located on streets surrounding the Orpheum Theater and the entrance to the building is on 16th Street. You may also use the accessible parking stalls in the OPPD Energy Plaza garage on Howard Street between 16th and 17th Streets. The Skylink takes you directly to the balcony level of the theater and elevators are available.
Curbside Pickup/Drop-off
If you're using a rideshare service or have a ride from someone you know, here's what you need to know about curbside pickup/drop-off options.
The drop-off zone is located on the west side of the Orpheum Theater on 16th Street. Courtesy wheelchairs are available and can be requested upon arrival by asking security or an ambassador.