Orpheum Theatre Seating Chart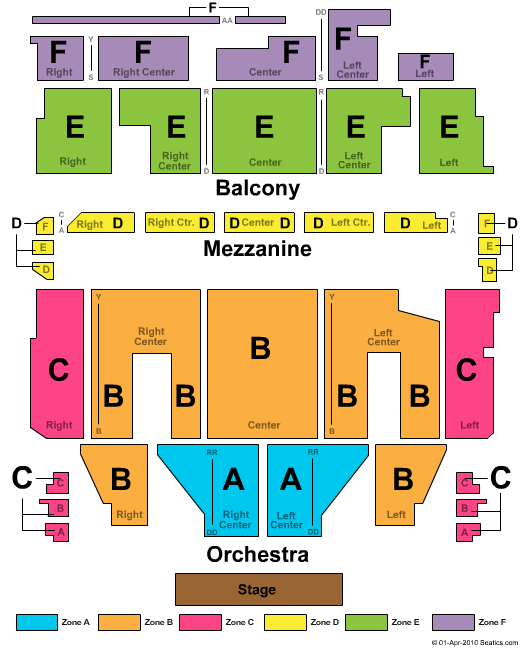 The Orpheum Theater's Slosburg Hall is a magnificent proscenium theater, with a capacity for 2,600 patrons. The interior architecture is reminiscent of the French Renaissance. Seating is spread across 5 floors: The Orchestral floor, the Grand Tier, The Balcony, the Gallery, and the special Boxes. Patrons have the option of immersing themselves in the sound of the orchestra on the ground level, or choosing an elevated vantage point position to catch all the action onstage.
Rows and seats in the Slosburg Hall are clearly labelled and easy to navigate. If you experience any difficulty finding your seat, steward staff will be on hand to assist you. Please do not try to change your pre-assigned seat on the day of the performance, as doing so will cause confusion amongst other audience members. Once seated, please remain so throughout the duration of the performance. If you have to leave for any reason, please do so as considerately and quietly as possible.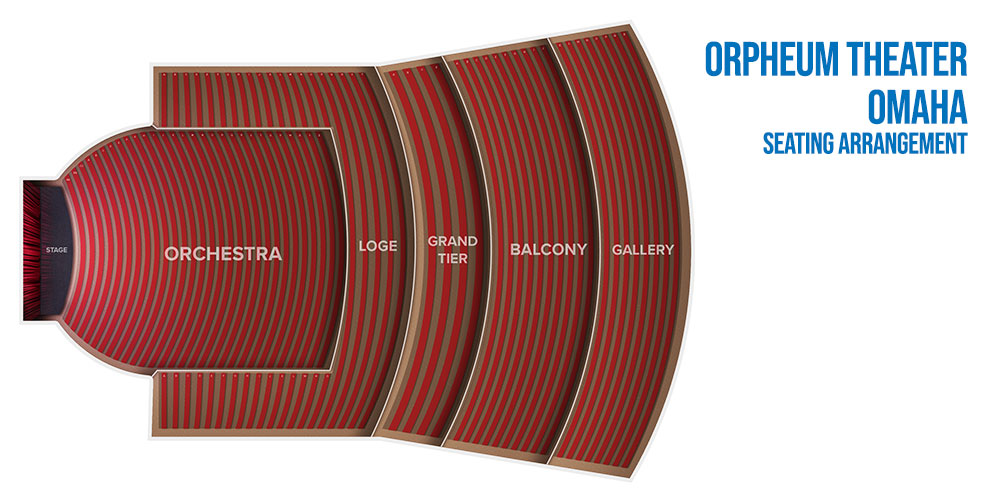 Seating Capacity
Orpheum Theatre – Omaha is proud to boast an audience space of 2,600 seats. This seating is arranged across multiple seating sections starting up close to the stage in the Orchestra and the Loge sections, in the Grand Tier and Balcony sections, as well as the Gallery section, which is furthest from the stage. All seating is in plush and comfy cushioned theater style seating with armrests and chair backs and a gorgeous view of the theater's decorations and designs that you can enjoy while waiting for the curtains to fall.
Partial View Seating
Some of the seats, especially on the wings, are considered partial view seats. This means that a portion of the stage may be out of view from the designated seat and may impact the patron's performance experience. The stage view from the designated seat will vary from production to production. Partial view seats are generally offered at a lower price. Like all other types of seats, tickets for these seats are non-refundable.
If you prefer to avoid partial view seating, then we recommend choosing seats that are closer to the center in each section.
Accessibility Seating
The Holland Center and Orpheum Theater have wheelchair and scooter accessible locations where patrons can remain in their mobility devices or transfer to theater seats. Seating options are also available for guests with visual and hearing disabilities or in need of Bariatric seating and can be requested when purchasing tickets in person.
If you require any ADA-approved accommodation or require emergency wheelchair seating then please call the Ticket Omaha Office directly at 402.345.0606. For best results, call the venue at least two weeks prior to your ticketed event.
Please note that available accessibility seating may be offered in a first come, first serve basis.