Orpheum Theatre | Omaha, Nebraska
EVENT CANCELLED. Please contact your ticket point of purchase to claim a refund on your tickets.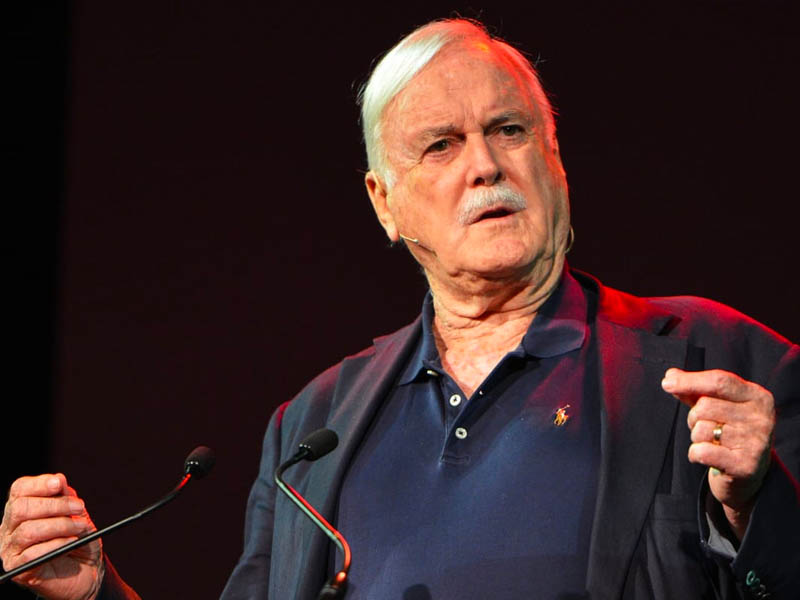 A comedian who's not afraid of getting canceled? Count us in! He has made the entire world laugh through his work with Monty Phtyon. Now, he continues his amazing tenure in comedy and hitting one city at a time! The celebrated English funnyman is definitely not for the easily offended and that's what makes him a hit among longtime fans! Are you ready for the biggest laughs of your life? John Cleese just announced his upcoming fall outing! He has been a favorite among comedy fans, and he's ready to offend and make some jaws drop! On Wednesday, 8th November 2023, Cleese will perform a one-night laugh riot at the Orpheum Theater - Omaha! Get ready for some incredible punchlines, clever quits, and more, as the English funnyman shows just how amazing witty and raw British humor can be! If you love religious, political satire, and black comedy, you should check out John Cleese as he performs his incredible stand-up set this fall! Grab your tickets now to An Evening with the Late John Cleese through the Get Tickets link before they're gone!
Old-school comedians like John Cleese don't really rely on relatability to get their audiences going. The veteran comedian is a master of clever writing, an improv icon, and has a knack for comedic climaxes. He is a master of his art and knows how to put on a good show. In 2005, he was ranked "The Best Comedian Ever" in a poll participated by his peers. A comedian since the '60s, he may be what some will call a classic stand-up comedian. However, this classic continues to sell out shows across the world. In fact, the British comedian just came from a sold-out European and Asian tour titled Last Time to See Me Before I Die. Yes, he's a performer who's well into his '80s. His dark comedy is clearly evident in his tour titles.
With incredible comedians like John Cleese, classic comedy never goes out of style. He continues to give the new generation of comedians a run for their money. After all, his exemplary work and tenure have resulted in numerous awards, including a Primetime Emmy Award, multiple BAFTA and Golden Globe nominations, an Academy Award, and many more. A veteran comedian is also unafraid to tackle topics that may borderline get them canceled. As he mentioned in a previous interview, Cleese despises "woke jokes." "A lot of comedians now are sitting there, and when they think of something, they say something like, "Can I get away with it? I don't think so. So and so got into trouble, and he said that, oh, she said that. "You see what I mean? And that's the death of creativity," Cleese mentioned to Fox News during an interview.
His audience mostly comprises longtime stand-up comedy fans, meaning his viewers are older and less sensitive. However, younger fans who are looking for comedians who are not afraid to "go there" have a newfound love for the veteran comic. "You can do the creation and then criticize it, but you can't do them at the same time. So if you're worried about offending people and constantly thinking of that, you are not going to be very creative. So I think it has a disastrous effect," he added.
Catch John Cleese this fall by securing tickets to his show at the Orpheum Theater - Omaha on Wednesday, 8th November 2023! Tickets are now up for grabs by clicking on the Get Tickets link!