Orpheum Theatre | Omaha, Nebraska
EVENT CANCELLED. Please contact your ticket point of purchase to claim a refund on your tickets.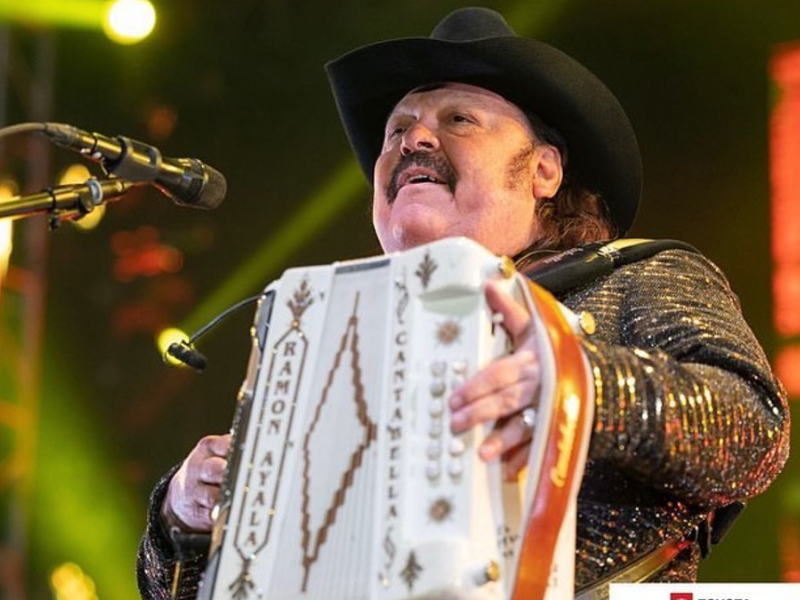 Are you ready for a night filled with traditional Norteño music like never before? The legendary King of the Accordion is making his way to the Orpheum Theater at Omaha on October 6, 2023! Ramon Ayala is an iconic figure in the world of Norteño music, known for his distinctive accordion playing and profound contributions to the genre. Ayala and his band, Sus Bravos Del Norte, had been reshaping and pushing the boundaries of Mexican music, and now, you will get the chance to see it live! The concert will overflow with Ayala's heartfelt lyrics and unique instruments. Be part of this experience performed by the award-winning greats who had reinvented the Norteno music genre. It's a long-awaited tour featuring his cherished hits and a selection of musical gems from his extensive catalog. Orpheum Theater will serve as the band's theatrical backdrop for an immersive experience. Call your fellow fans, friends, and family, and purchase your tickets today!
With a remarkable career spanning over 50 years, Ramon Ayala has left a lasting mark on the music industry with his popular hits El Federal de Caminos and Rinconcito en el Cielo. The master vocalist, accordionist, and songwriter stands as a living legend in the area of Tejano music, boasting over 100 albums to date.
Ramon Ayala is known for redefining Norteño music with signature songs and definitive instrumental styling. His talent made him immensely popular on both sides of the El Rio Grande.
Ayala's musical journey began at the young age of 5, where he displayed a remarkable talent for playing various instruments. During the early sixties, Ramon Ayala emerged as a trailblazer, virtually pioneering the genre of modern conjunto music.
Forming a dynamic partnership, Ramon Ayala joined forces with the late bajo sexto guitarist and vocalist Cornelio Reyna to create the legendary musical duo known as Los Relampagos del Norte. Collaboratively, they crafted a unique musical style and curated a collection of songs that have become a source of inspiration for numerous artists in contemporary Latin music. The duo diverged in the early 1970s as they each pursued separate solo careers. This is when Ayala formed Los Bravos del Norte, the band who currently tours with him.
Throughout his illustrious journey, he has garnered six Grammy nominations, graced the silver screen in thirteen movies, and produced an impressive repertoire of over 105 albums. His album "En Vivo... El Hombre Y Su Música" was awarded with an American Grammy Award and his two albums, "Quémame Los Ojos" and "El Numero Cien," received two Latin Grammys.
His undeniable stature as a Norteño music legend continues to thrive, as he remains a beloved figure among fans. As he prepares for his upcoming tour, fans can anticipate a captivating showcase featuring his cherished hits and a selection of musical gems from his extensive catalog.
His concert always fill up the place, and consistently delivers a rousing good time! Come on down to Orpheum Theatre - Omaha, where you can sit back, relax, and enjoy this superb experience. Get your tickets now and enjoy the incredibly vibrant and classic Norteño music!